Faster LG G3 Arrives as US Launch Continues
The LG G3 release date in the United States was only last week, but a new model is already on the horizon. Multiple carriers finally released the impressive smartphone last week after months of waiting, and now a new variant is headed to some regions. Today, LG just announced a new, better and faster version of its LG G3.
It's worth noting that the smartphone has been available for over a month outside of the US, and nearly two months in Korea, so this new version arriving isn't as close to the original launch as many think. LG G3 Cat.6 is the name, and it's essentially an improved model that's region specific, so US buyers need not worry.
Read: New LG G3 Budget Variant Announced
The LG G3 was announced back in May after months of rumors, and leaks, and now it's finally here for all US buyers. Not all of the rumored specs and feature made it into the initial release, which is why an improved and faster version of the LG G3 just debuted for Korean markets.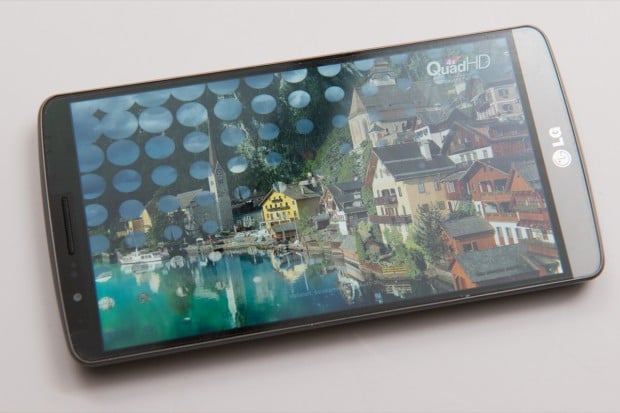 For the most part the smartphone is exactly the same as the current LG G3 being offered by Verizon Wirless, AT&T, T-Mobile, and Sprint, only some of the specs under the hood have been changed for the ever-changing mobile network space. The LG G3 Cat.6 has been bumped up to a 2.5 GHz Snapdragon 805 quad-core processor with 3GB of RAM, but the 805 offers faster, more stable 4G LTE-Advanced speeds and connectivity.
This new LG G3 Cat.6 is capable of network speeds reaching 225Mbps download, as long as there is a network with such support. This isn't quite 5G, but it's the next step beyond the 4G LTE carriers in the United States currently employ. Meaning this new device won't affect those in the US, but other regions may want to take notice.
LG added the new Snapdragon 805 quad-core processor with faster speeds and better performance, as well as an all new dedicated Krait GPU for enhanced gaming. This version also should handle the massive 2560 x 1440 Quad-HD resolution on the LG G3's 5.5-inch screen, which should improve usage, performance, and battery life.
Read: LG G3 Review
Qualcomm's Snapdragon 805 chipset offers tons of improvements and enhancements. From better camera and video capabilities, faster battery charging, and much much more. That aside, this is the same LG G3 available now that users are loving throughout the United States.
The newly announced LG G3 Cat.6 will likely never be released in the United States, and is essentially the same smartphone save for the specs detailed above. It features the same brilliant 5.5-inch Quad-Hd display, 3GB of RAM, 32GB of storage, and the 13 megapixel camera with a laser-auto focus and optical image stabilization. It runs Android 4.4.2 KitKat and will be available in the same Black, White, and Gold color options.
Samsung took the same approach to the Galaxy S5 in Korea, and this is a growing trend for regions that support the new 4G LTE-Advanced network standard. That all being said, this device won't matter to buyers in the United States, and nothing will change for prospective buyers looking to snag the new LG G3 from any of the four major US carriers that now offer the handset.
LG didn't announce pricing or availability, but we can expect more information on the new, faster LG G3 Cat.6 in the coming days or weeks.

As an Amazon Associate I earn from qualifying purchases.