Faster WiFi Speeds as a Benefit of Qualcomm's Snapdragon S4 Chips
In addition to delivering impressive processing power and updated graphics performance, Qualcomm's next-generation dual-core Snapdragon S4 chips will also offer faster WiFi speeds as well. The company is integration a combination radio chipset to its S4 SoC ARM architecture, which will combine WiFi, Bluetooth, and FM radios onto the processor. The new combo wireless radios will also be hitting other Qualcomm chipsets that will utilize the new 28 nm architecture that the company is debuting with the Snapdragon S4 chipset.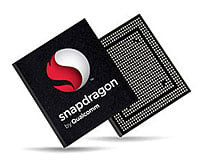 On the WiFi side, it appears that Qualcomm will be utilizing the 802.11ac protocol, which works on the 5 GHz frequency. This will give WiFi transfer rates a theoretical maximum of nearly 500 Mbps and could potentially even go higher.
Qualcomm has been heavily promoting the dual-core Snapdragon lineup in the face of growing competition and quad-core marketing. The company says its dual-core CPUs will out-perform quad-core offerings from rivals, though Qualcomm does intend on releasing a quad-core ARM-based Snapdragon chipset this year.
Press release:
Qualcomm Atheros 802.11ac for Mobile

A key catalyst driving the ecosystem, the WCN3680 is a mobile 1×1 802.11ac combo Wi-Fi/Bluetooth/FM chip that is the connectivity companion to the Qualcomm 28nm Snapdragon™ family of processors, and will be integrated with the Snapdragon S4 MSM8960 processor featuring a dual-core Krait CPU and the S4 APQ8064 processor featuring a quad-core Krait CPU. Targeted at mobile consumer electronic devices like smartphones and tablets, the WCN3680 chip has high throughput for fast data transfer and low power consumption, enabling longer battery life and superior performance for demanding applications. The Snapdragon S4 processor class supports a wide range of leading operating systems, provides data rates up to 433 Mbps, and is pin-compatible with Qualcomm Atheros' 802.11n mobile solution, the WCN3660, to provide customers with a simple upgrade path to 802.11ac performance.
"We are thrilled to be the industry's first company with a mobile 802.11ac combo chip. The WCN3680 is an important development for the wireless industry," said Barratt. "Qualcomm Atheros is improving the way new Wi-Fi technologies are propagated and expanding on the strength of Qualcomm's mobile footprint to enable 802.11ac more quickly for everyone."
Via: Android Police