Fat Gecko for iPad Mounts iPads on Any Surface or Tripod
Thanks to Delkin's Fat Gecko Mounts for the iPad 1 and 2, users can secure an iPad to just about any surface or tripod. The accessory provides hands-free use of either iPad. The plastic clasps hold the iPad with a 1/4-20 female tripod adapter that connects to various styles of Delkin mounts or other standard tripod mount enabled devices.
The iPad Mount holds the iPad on two corners with a pair of claws on the opposite side that grab the edge of the iPad. It attaches to a number of different accessories including the following:
You could use the iPad in any number of situations. For example:
Mount on a tripod to use the iPad for drawing or as a music stand
Hold the iPad in place next to your camera for instantly viewing photos in a studio
Doctors could have the iPad in their operating room or exam room for viewing x-rays or reference
Chefs could use it in the kitchen to store recipes
The molded plastic mount allows the user to slide the iPad into the bottom claws, and it snaps into place on the opposite edge. Adjust the angle or position. Depending on what you have it attached to, you can also adjust height.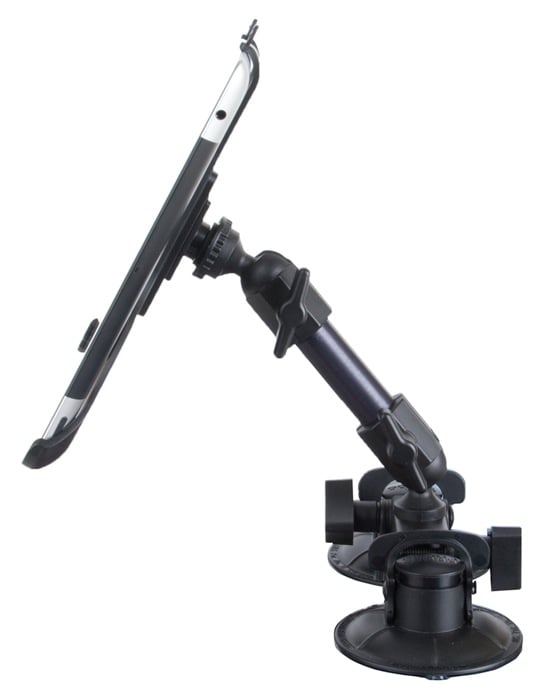 The Fat Gecko iPad 2 Mount costs $24.99 and can be ordered directly from Delkin. The iPad 2 mount costs the same.

This article may contain affiliate links. Click here for more details.