FCC Proposing Relief for "Bill Shock"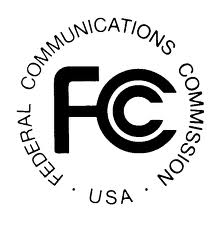 Let's see. A brief history of mobile muckiness when it comes to broadband pricing might be in order. First there was the desecrating of the English language by equating "unlimited" with 5GB of monthly bandwidth. Next there was a bait and switch from AT&T on its iPad data plans. Then we began to see various tiered pricing arrangements (like Verizon's newly announced plans for the iPad with MiFi). Throughout all of that, we've also had the Verizon settlement or consumers that "accidentally" hit a button causing unwanted data charges, and we still have those ridiculously long messages on some systems when you go to leave a voice mail that also is a profit center. And of course there were those who tried to adhere to whatever plan (scheme) that they purchased but found themselves paying sometimes huge overage costs for roaming. That's called "Bill Shock." Yeah, its a jungle out there.
Well, the FCC is proposing new rules to alleviate some of the "Bill Shock" part in lieu of quite a few customer complaints and research that showed that about 30 million Americans have experienced some form of "Bill Shock."
Some of the proposed rule changes from the FCC would require the carriers to notify customers when they are about to exceed a limit via a call or a SMS message, and that carriers notify consumers about tools they can use to monitor their usage.
We'll follow how this moves along. Too bad the FTC won't take a similar look at all the false or close to it advertising these carriers get away with.
Via Ars Technica

This article may contain affiliate links. Click here for more details.