Features of This 'iPad 2' Will Blow You Away
While Apple has yet to announce its second-generation tablet computer, there has been a lot of hype about the device, it's form factor, and it's specs. One Apple fan has taken upon himself to create a video parody of what Apple's iPad 2 will look like and how that tablet will function, and the results will blow you away. Take a look at the video, re-posted below: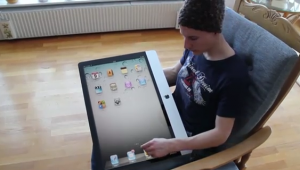 With voice control, advanced photo and video editing, versatility as a cell phone, and more, the iPad 2 in this video may be just the most powerful consumer tablet that's targeted at the content consumption crowd.

As an Amazon Associate I earn from qualifying purchases.