Feds Seek to Block AT&T and T-Mobile Deal
I'm sure this will be a surprise to some and not to others. When AT&T announced its intention to take over T-Mobile's US business it caused quite a stir. At the time many thought the deal might not survive regulatory scrutiny. Well, it looks like the deal has hit its first big roadblock with the US Justice Department filed its intention to block the deal on anti-trust ground. Essentially the Feds are saying the deal will lessen competition and that AT&T's spin on why this is necessary doesn't measure up.
According to Deputy Attorney General Jame Cole, "The combination of AT&T and T-Mobile would result in tens of millions of consumers all across the United States facing higher prices, fewer choices and lower quality products for mobile wireless services."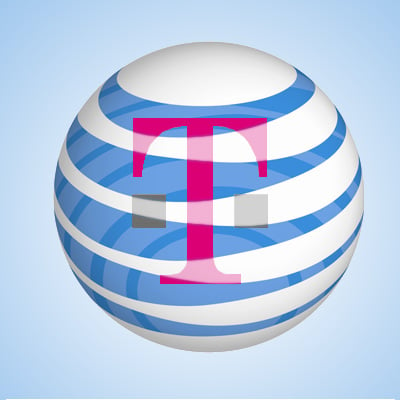 AT&T has been peremptorily fighting this battle with expensive commercials about the effort and I'm sure that pace will ratchet up somewhat not that the battleground is taking shape. I happen to be one of those who doesn't believe the AT&T party line that the take over will bring new and better service to rural area and improved service to most other consumers. I find that to be PR fluff. T-Mobile's parent company, Deutsche Telekom AG doesn't see a benefit in investing further in the US market and it is the most limited of the four current carriers in terms of current coverage.  I find it hard to see how AT&T can parlay that to broader and improved coverage.
Via Bloomberg

As an Amazon Associate I earn from qualifying purchases.