FIFA 16 Ratings: 5 Things to Know
What you need to know about the FIFA 16 ratings as EA shares more information about the best players in the game, and teases more information about the FIFA 16 player ratings reveals.
There is no need to wait for the top FIFA 16 club ratings to get an idea about who the best players are in FIFA 16.
FIFA 16 player ratings are not simply numbers picked out at random. The team at EA strives to assign realistic information to each of the players as EA works to deliver an upgraded experience and realistic ratings.
The new FIFA 16 features include more realistic player reactions that deliver a better midfield capable of stopping the ball on defense and opening up passing lanes on offense. We see these changes in exciting new FIFA 16 gameplay videos and it looks like EA may have cracked the code to one of our biggest frustrations with FIFA games.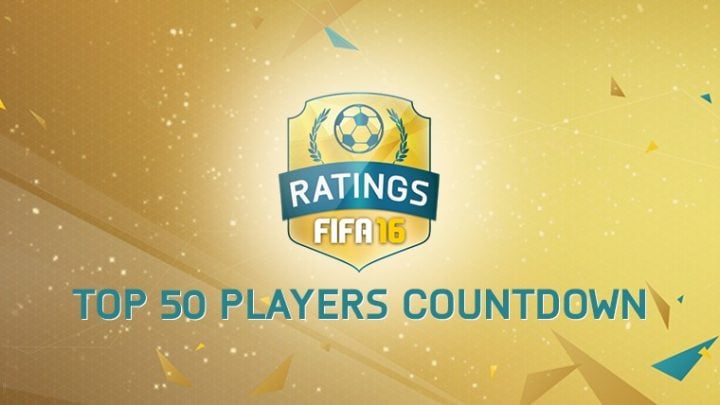 With the FIFA 16 release date slated for September 22nd in the U.S. we'll soon see more FIFA 16 ratings and we are already seeing leaks from other sources as beta testers play FIFA 16.
EA confirmed a FIFA 16 demo release date of September 8th for PS4, PC, Xbox One, Xbox 360 and PS3. EA Access also offers an option to play the full version of FIFA 16 early on Xbox One with a $5 a month or $30 a year subscription.
FIFA 16 Ratings Release Dates
The first set of FIFA 16 ratings are available now so you can see some of the top FIFA 16 players based on ratings. EA includes the player name, club, stats, foot, skills and other details in addition to the overall player rating. Users can also see the individual skill ratings for six key areas.
As of now there are only the top 41-50 FIFA 16 player ratings but you can count on a reveal of more players each day leading up to the FIFA 16 release date.
We may also see a separate breakout for the new FIFA 16 Women's International Team Ratings.
FIFA 16 Club Ratings
Once EA works through the top FIFA 16 players we'll see the best FIFA 16 clubs when the company releases the FIFA 16 club ratings on EA.
EA teases, "EA SPORTS is proud to partner with some of the biggest and best clubs in the world. See the ratings of each player from these clubs in FIFA 16."
We will not see these new FIFA 16 ratings revealed until after EA works through the individual ratings and then moves on to Leagues and eventually to clubs.
FIFA 16 Leagues Ratings
Another key area of the FIFA 16 ratings release is a look at the best players in the best leagues in FIFA 16. EA only offers a short statement saying, "Find out who are the best players from the Top Leagues available in FIFA 16."
We don't expect to see the FIFA 16 League ratings until around September 12th, but EA could change this up as they work towards the release.
FIFA 16 Ratings Predictions
If you don't want to wait to see the top FIFA 16 player ratings, clubs and leagues you can go searching for FIFA 16 ratings predictions and look at leaks from the FIFA 16 beta.
FUThead shares a look at FIFA 16 ratings predictions for individual players. The team here starts farther out than EA does with an offer to see the top 100 FIFA 16 players, all the way up to the top 10 best FIFA 16 players. This is a prediction, but it is an educated one that gamers should check out.
WhatCulture also offers up FIFA 16 ratings predictions with a look at the FIFA 16 Real Madrid player ratings, Barcelona player ratings, Chelsea player ratings, Man City player ratings, Arsenal player ratings and many more.
While you'll need to wait for the official word, this is a good way to get an idea of what to expect.
FIFA 16 Ratings Feedback
If you are not happy with the FIFA 16 ratings, you can provide feedback to EA and share your opinion with others using the #FIFA16Ratings hashtag on Twitter and Facebook. Gamers and fans are quick to respond.
https://twitter.com/BullionsFilm/status/638382238900580353
My Nan is faster than Terry #FIFA16Ratings

— Adil Mirza ♛ (@xAcceptiion) August 31, 2015
Finally The Card He Deserves #FIFA16Ratings pic.twitter.com/YNThKtBxah

— Phailthy (@Phailthy) August 31, 2015
You can tweet and share the hashtag on social media to join in the conversation.
FIFA 16 Release: 9 Important Details
FIFA 16 Release Date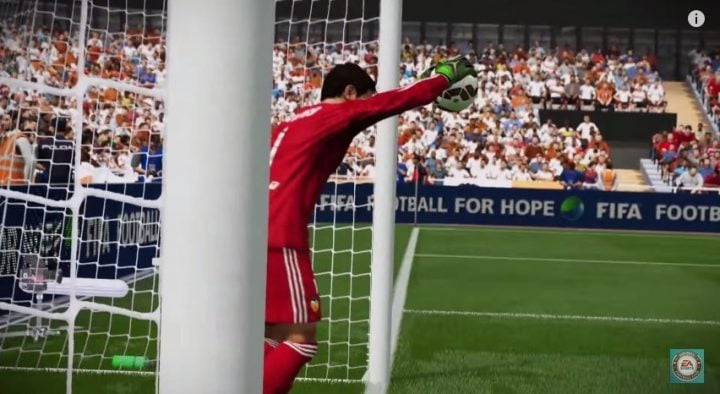 The FIFA 16 release date arrives September 22nd in the U.S. and a few days later on September 25th in the UK, Ireland and other countries. This short delay is common when for FIFA 16 games even though soccer commands more attention in other countries.
Once you get past these two FIFA 16 release dates there are no more coming, so the wait is minimal.
Gamers can buy FIFA 16 on disc or digital and with the digital version there will be an opportunity to download the game early to start playing as soon as 12:01 AM Eastern rolls around. In addition to PSN and Xbox Live, FIFA 16 is on sale on Origin.
We may see disc and digital sales officially start at 12:01 AM Eastern no matter the location, which could allow gamers on the west coast to start playing at 9:01PM on Monday September 21st.

As an Amazon Associate I earn from qualifying purchases.