FIFA 16 Release: 9 Important Details
The FIFA 16 release date is on the way and as we prepare for the FIFA 16 release in September we want to take a look at the most important details about the new FIFA game.
EA Sports promises a new game with Women's National Teams, smarter AI that can deliver more realism and other major upgrades to gameplay that could convince players to actually use the midfield as more than an obstacle to getting to the attack.
As we look at the FIFA 16 release we'll cover the real FIFA 16 release date as well as other aspects about the release including midnight release events and other key information that gamers will want to know.
If you worry that there is nothing new in FIFA 16, or you just want to know what to expect from a FIFA 16 demo and other key details you can check out what we know and what we expect from EA Sports this year.
FIFA 16 comes to the Xbox One, PS4, PS3, Xbox 360 and to PC. There is no option for FIFA 16 on Wii U this year. While the game arrives on most consoles, don't expect all the same features from the Xbox One or PS4 version to arrive on the older consoles where there is not as much power to push the AI driven features that promise to change the gameplay.
This year we see the first Women's National Teams in a FIFA game and this year a woman shares the FIFA 16 cover. Alex Morgan of the U.S. Women's National Team is on the cover with Lionel Messi in the U.S.
Here are the most important FIFA 16 release details that gamers need to know in the run up to the release.
FIFA 16 Release: 9 Important Details
FIFA 16 Release Date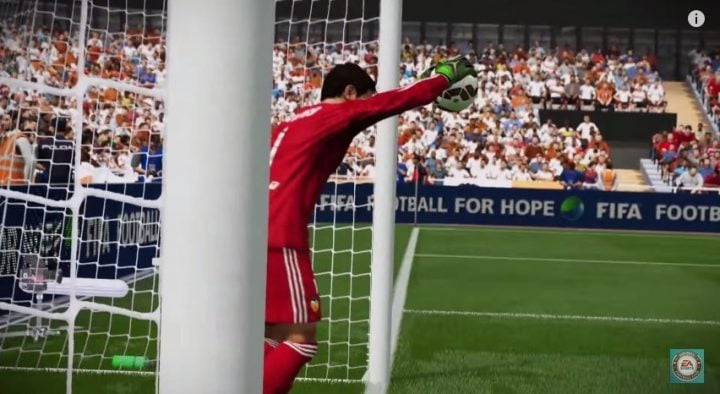 The FIFA 16 release date arrives September 22nd in the U.S. and a few days later on September 25th in the UK, Ireland and other countries. This short delay is common when for FIFA 16 games even though soccer commands more attention in other countries.
Once you get past these two FIFA 16 release dates there are no more coming, so the wait is minimal.
Gamers can buy FIFA 16 on disc or digital and with the digital version there will be an opportunity to download the game early to start playing as soon as 12:01 AM Eastern rolls around. In addition to PSN and Xbox Live, FIFA 16 is on sale on Origin.
We may see disc and digital sales officially start at 12:01 AM Eastern no matter the location, which could allow gamers on the west coast to start playing at 9:01PM on Monday September 21st.

As an Amazon Associate I earn from qualifying purchases.