File Control Comes to the iPhone with iPhone Explorer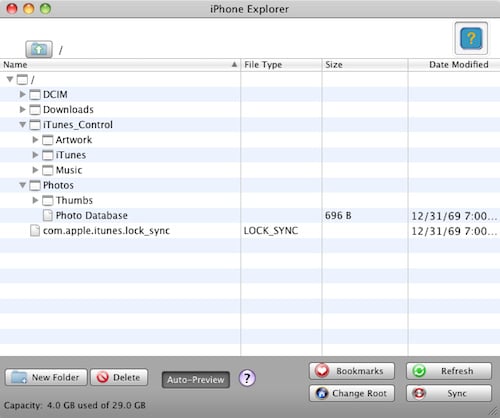 Lifehacker is pointing to a nifty utility for iPhone and iPod Touch users. One of the bugaboos with Apple's closed ecosystem is that you can't treat those devices as a separate drive making it difficult to transfer files back and forth. iPhone Explorer looks to fill that gap, making it easier to move files back and forth. It is a free download and works with both Windows and Mac.
You don't need a jail broken iPhone to make this work, but for those who have done so the app offers even more control as you can access the root and browse files.
iPhone Explorer requires iTunes 8 or 9.
Here's the download link.

As an Amazon Associate I earn from qualifying purchases.