Final Destiny Beta Details Revealed By Bungie 
Destiny, the first person shooter being developed by Bungie Studios, former maker of Halo, isn't out just yet. That being said, Bungie is finally providing Xbox One and PS4 owners with the information they need to join in the Destiny Beta that's coming soon.
Activision was the first to break down all the details of the Destiny Beta earlier today in a press release. PS4 and PS3 users will be able to download the game's multiplayer experience and play against their friends and family beginning 10 am Pacific Time on July 17th in the United States. Xbox One owners will be able to download the multiplayer portion of the game and play over Xbox Live beginning 10 am on July 23rd.
The entire Destiny Beta will run almost uninterrupted until Midnight on July 28th. Only on July 22nd will the Destiny Beta be down and Activision and Bungie have said that users should expect the downtime because of maintenance that'll need to be performed.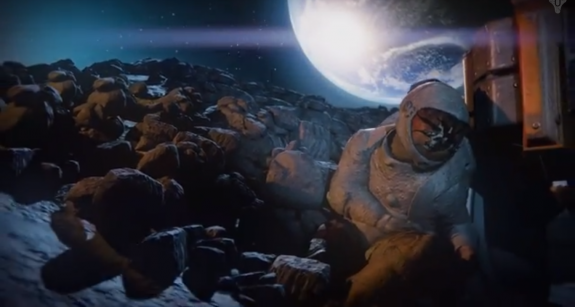 Destiny is a first-person shooter like Halo. That being said, the experience users will have will be very different from past Bungie-made games. Destiny will rely heavily on mechanics pioneered by PC games that require users to stay online like World of Warcraft. Users will be able to customize their player. When they're online they'll actually see the customized characters of other players moving through the game's universe in real-time.
A Destiny Beta trailer released by Bungie and Activision today showed off some of the game's graphics and player customizations. It also mentions the Guardians, but doesn't provide any new details about the game's story. Presumably, the Destiny Beta won't provide a lot of new information about the game's story either. In gaming, betas are used to test back-end systems and game mechanics when they're put under strain.
The way users get into the Destiny Beta hasn't changed in any meaningful way. Xbox One, Xbox 360, PS4 and PS3 users will need to pre-order a copy of Destiny from a participating retailer before they're allowed into the play test. Participating retailers include Sony's PlayStation Network digital store and GameStop's retail locations.
Bungie and Activision also used today's Destiny Beta detail's announcement to reveal some new versions of the game. Joining the standard $60 version of Destiny on store shelves will be Destiny Ghost Edition and Destiny Limited Edition. Both will include a limited edition steel case, a portfolio containing a star chart of the game's world, a field guide for the game's weapons, an exclusive ship variant, a unique emblem to be used in character customization and access to two coming expansion packs. Xbox One and PS4 owners who pick up Destiny Ghost Edition will also get a Ghost replica, a letter of introduction , a photo, a patch, and a sticker.
Destiny Ghost Edition will cost $149.99, while Destiny Limited Edition will cost $99.  A Digital Limited Edition version that includes the game and a pass for the two expansions will cost $89.99. That's a big savings considering each expansion will cost users $20 individually.
Destiny will launch on September 9th on the Xbox One, Xbox 360, PS4 and PS3. That being said, hardcore fans who want every piece of content will definitely want to pick up the PS4 and PS3 versions of the game. Today's press release also confirms that PS4 users will get access to more content through those two aforementioned expansions. Xbox One and Xbox 360 users won't get the chance to purchase that content until "fall 2015" at the earliest.
Users who already have one or the other are better off purchasing the version of the game that's particular to their console. This exclusive content might be enough to sway those who haven't purchased a next-generation console to pick-up a PS4 and that's exactly what Sony is counting on.

As an Amazon Associate I earn from qualifying purchases.