Final Fantasy IV Coming to iOS Clears Way for V and VI
Today Square-Enix announced that it will bring Final Fantasy IV to the iPhone and iPad on December 20, 2012.
Like Final Fantasy III before it, Final Fantasy IV is a port of the remastered DS version of the game. While the original game used 16-bit graphics on the SNES the new version has a 3D world and 3D characters models to inhabit it. The SNES original came to the U.S. as Final Fantasy II because Square didn't bring II and III to the NES in the U.S.
The iPhone and iPad version of Final Fantasy IV will feature new touch controls and fully voice characters. The game also has new difficulty options so gamers that are new to the series can play without getting frustrated. The difficulty options may make the game more difficult for hardcore JRPG gamers as well.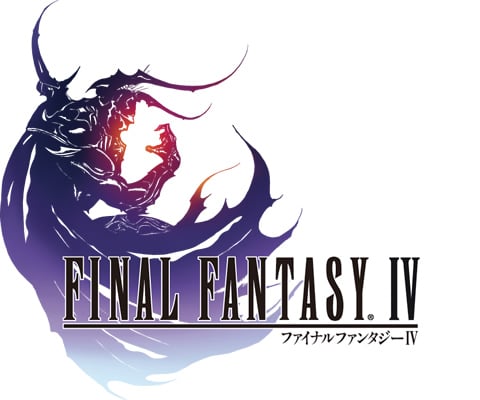 Square-Enix recently created a sequel for Final Fantasy IV called Final Fantasy IV: The After Years, but that game wasn't part of the DS remaster, so it likely won't make it to this release unless the game company releases it later as an in-app purchase.
Square-Enix's port of Final Fantasy III to iOS preserved all the good parts of that DS remaster with easy to use touch controls. This release should do the same for Final Fantasy IV.
Following the pattern of releases it's only a matter of time before Square-Enix ports Final Fantasy V and Final Fantasy VI to the iPhone and iPad. Neither game has remastere release like the remakes of III and IV for the DS, but are still great games.
Final Fantasy V introduced the job system found in later games in the series. Final Fantasy VI first came to the U.S. as Final Fantasy III, and is widely considered the best of the 2D games in the series by many fans.
Final Fantasy IV will likely cost $17.99 on iOS after an initial sale.
An Android release will follow sometime in 2013.

As an Amazon Associate I earn from qualifying purchases.