Final voting now starting in "Make me Mobile with Motion" LS800 contest!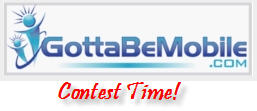 Okay — round one voting is now over in the "Make me Mobile with Motion" contest!! Before long someone is going to win a brand new Motion Computing LS800 Ultra Mobile Tablet PC!
A team of 6 different judges from GottaBeMobile.com and Motion Computing have been through all the entries, and we have selected our FINAL FIVE!
Our FINAL FIVE GottaBeMobile forums contestants are (in random order) .
SimsHsia
KathieEM22
Tableteer
PalmSolo
64Pilot
>
There were some awesome entries folks, and this judging was a very tough process for us all. We really appreciate all the entries, and hope you will find that these five were indeed the best of the best that qualified for the judging process. The people at Motion Computing are quite excited at what was written.
So ., we are ready to go to the final judging stage, and now it is YOUR turn to cast your vote! Here is what you do:
Login to the GottaBeMobile forums and read through the final five entries (the entries appear as 5 posts at the top of this topic in no particular order). Then post a reply with the member name you are voting for as the TOP LINE OF YOUR POST!>
You must be a registered member with a valid member name to vote and include the forum member name that you are voting for at the TOP of the post. Remember that you may only vote once (any duplicates will be deleted, and in the event of an attempted dupe vote, the person voting more than once will have all their entries removed from the voting)! PLEASE do not try and stuff the ballot box. We also will be monitoring the IP addresses of the votes to prevent you from using multiple member names, so please respect the one vote per household, member, and IP address rule. Please note that we will be evaluating each response for eligibility, so the final count will not be officially tallied after close of contest on October 29th. In the event of a tie, the winner will be decided by applying the number of votes from round one.
We will accept votes until October 29th, 9:00 p.m. Eastern Standard Time. Absolutely no votes will be accepted after that time! We will tally the official votes and make the final announcement in a GottaBeMobile.com InkShow on Monday October 30th, where we will have the Grand Prize winner on the show as a Special Guest!
Lets get your votes in folks and may the best entry win!!
Here is the link one more time!
>>

As an Amazon Associate I earn from qualifying purchases.