Find a Better Cell Phone Plan With the Best Buy Bill Checker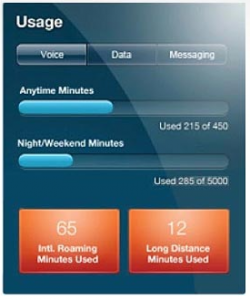 We have all had a time when we open a monthly phone bill and are completely surprised by what we see. In the back of our minds we know that there must be a way to save money through our cell phone service, but finding a better plan or provider is a daunting task.
The new Best Buy Mobile Phone Bill Checker is designed to take the pain out of comparing cell phone plans, and should also help you figure out which extras you aren't using on your current plan, in order to help deliver a cheaper and better suited for you cell phone plan.
The Best Buy Mobile Phone Bill Checker will log into your current cell phone account to calculate your cell phone usage including data, minutes, texting and other charges. Once it has gathered this data, the Best Buy Bill Checker will tell you what plan changes you can make to get a cheaper monthly bill. Once the changes are found, you can have the Bill Checker send an email to your provider requesting the changes so you don't need to pick up the phone.
The Best Buy Mobile Phone Bill Checker costs $4.99 for 1 user, $9.99 for 3 users and $29.99 for 12 users. The pricing for the Bill Checker is straight forward and is not too harsh on top of the phone bill itself, but if you're looking for a quicker and free route, BillShrink offers the same help of finding out what you can do to save money on not only your next phone bill, but also on television service and gas. Billshrink will also compare your plan with other carriers to find a better deal.
To use the Best Buy Mobile Phone Bill Checker, you must have service through AT&T, T-Mobile, Sprint, or Verizon Wireless and you must be the primary account holder.

As an Amazon Associate I earn from qualifying purchases.