Find My Friends iOS App Broken for Many Users
Apple's oft-forgotten Find My Friends app for the iPhone and iPad seems to be going through a lot of issues with a lot of users. The app has been updated in over two months, with the last update fixing bugs and improving the stability of the app, but it seems that's not doing trick for a majority of iOS users.
Many users are reporting that location services aren't working on some devices, thanks to a common "location not available" error showing up for many users. One user says that it's not working on the iPhone 5, but it's working properly on a couple of iPhone 4s units. Users are also reporting that zooming and adjusting the view in maps is really wonky and not working properly. Essentially, the app has become useless for a lot of users.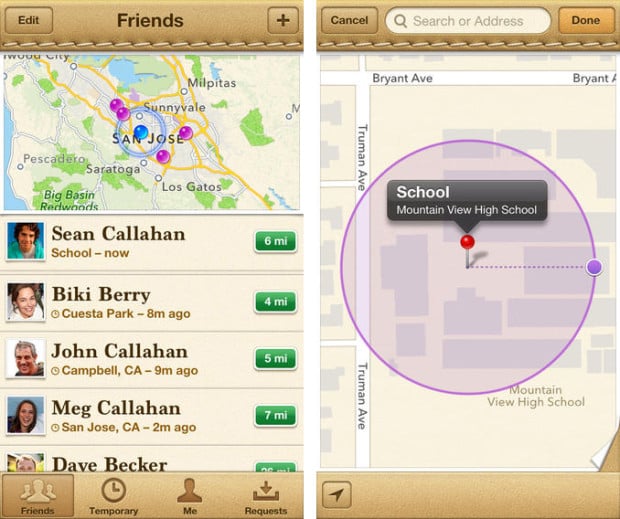 Other users say that ever since they updated to iOS 7, the app hasn't worked properly. Overall, reviews of the latest update for Find My Friends are pretty awful, with a rating of only 2/5 stars and a ridiculous number of one-star reviews. However, on our end, the app has been working fine on iOS 7, so it doesn't seem to be a problem affecting everyone.
Find My Friends isn't the only app of Apple's that hasn't been updated yet to fully support iOS 7. While all of the company's stock apps that come with iOS 7 by default have been updated, many of its other apps that you can download from the iTunes App Store have yet to see updates, but that probably won't be the case soon. We may see iOS 7 redesigns and updates for iPhoto and GarageBand come October 22, when Apple will be announcing a slew of new products and updates.
Find My Friends is definitely an app that needs a redesign, though, as well as a fix for all the issues that users are coming across. The app's design is still stuck in the ugly leather days when Scott Forstall was the lead designer of iOS before hardware designer Jony Ive took over. Hopefully, Apple will be updating a slew of its iOS apps in order to work better with iOS 7, and hopefully users of Find My Friends will be able to start using the app again.

This article may contain affiliate links. Click here for more details.