Where to Find the PS4 and Xbox One on Black Friday
Now that the Xbox One and PS4 are through their launches in the United States, potential buyers are understandably worried about if and where they'll be able to pick up their choice of console before the holidays.
Based on current stock levels and in-stock guarantees from retailers, users shouldn't have too hard a time picking up an Xbox One or PS4 on Black Friday, if they head out early and know where to look. Here's where to find the PS4 and Xbox One on Black Friday.
Walmart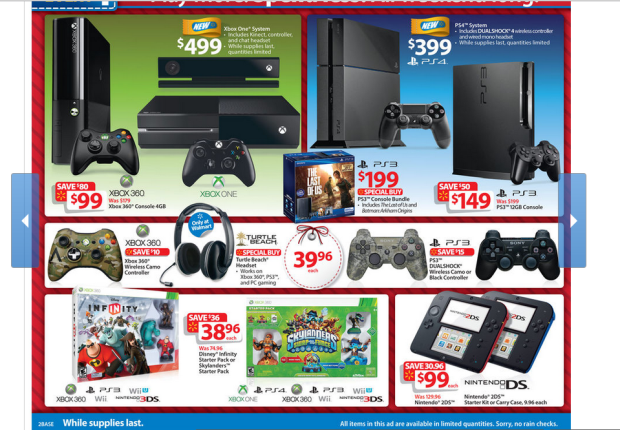 Walmart doesn't have any deals on either console, however its Black Friday advertisement indicates that it will have both consoles on hand "while supplies last." It's also confirmed that "quantities are limited." Unfortunately, getting your hands on either console at the nearest Walmart will require you to change your traditional Thanksgiving and Black Friday routine. Walmart stores will open at 6 p.m. on Thanksgiving Day.
Read: Walmart Black Friday 2013 Details: PS4, Xbox One, More HDTVs and Wristbands
GameStop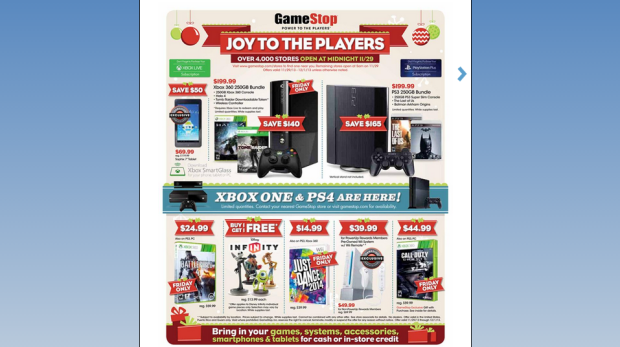 To its credit, GameStop is among the few retailers who are also offering users the opportunity to pick up a next-generation console. However, GameStop's offerings come with nearly the same caveats as Walmart's. GameStop isn't offering any deals on the console itself, or titles. It's also opening its stores at midnight, so users will need to stay up late if they're hop to snag a PS4 or Xbox One on Black Friday. GameStop says its quantities are so limited that users will want to head to its website to check availability before heading to stores.
Read: $29 Battlefield 4 and $49.99 Wiis at GameStop on Black Friday
Rakuten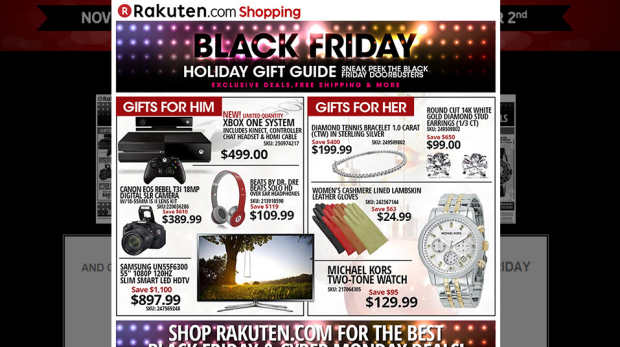 Buy, now Rakuten, seems to also have a number of Xbox One consoels available for users to order on Black Friday. Unfortunately, the company's Black Friday ad doesn't include anything about the PS4, so if you are looking for that console its a good idea to head to either Walmart or GameStop and check the site once you are in line.
Outside of those retailers, availability for both consoles is touch and go. While Best Buy and Target originally showcased the Xbox One and PS4 on their websites and in advertisements, each of them seems to have removed any references to them, possibly indicating that they just don't have enough left to advertise to customers.  In addition, stock at online retailers is almost non-existent. Microsoft's own retailers show no stock of the Xbox One, for example. Amazon doesn't show units of either console outside of offering buyers the opportunity to purchase each console from a few reseller at ridiculously high prices.
The Xbox One costs users $499, with the purchase price of a PS4 coming in at a more modest $399.