Fire TV Sale Offers Great Discount on Amazon's Set-Top Box
Amazon is discounting its Fire TV set-top box by $15, meaning that you can grab one for only $84, undercutting the Apple TV by $15 for a limited time.
This isn't the cheapest that we've seen Amazon's Fire TV, as the company discounted it to $79 before Christmas, but if you missed that deal, today's deal on the set-top box is worth taking advantage of.
The Fire TV from Amazon is a full-fledged streaming box that aims to compete with the Apple TV, Roku, and the Nexus Player, while the Fire TV Stick is also a standalone streaming box that gives users access to all sorts of content, but in a smaller form factor. Unfortunately, the Stick isn't on sale, but you can buy it for just $39.
Both streaming devices from Amazon are headlined by the company's Prime Instant Video streaming service, and it's baked into the main functionality of the two devices, but users can also access other streaming sources like Netflix, Hulu Plus, and more.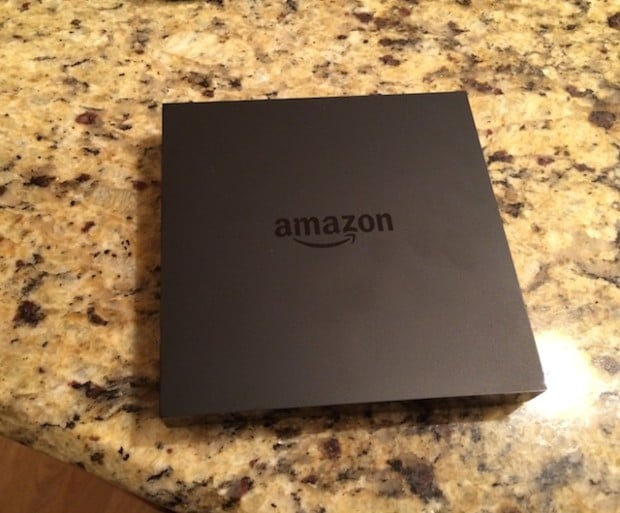 The Fire TV has a quad-core processor, while the Fire TV Stick has only a dual-core processor, which means that the Fire TV is much more capable at many things, including playing games. The Fire TV is also capable of playing a handful of Android games, such as Minecraft, Asphalt 8, Grand Theft Auto III, and more.
The Fire TV also comes with a remote that's capable of voice search, where you can speak into the remote and search for a specific show or movie without having to type it in using the clumsy keyboard interface on the Fire TV.
Of course, the Fire TV does have some competition, especially from Apple and Roku, which have their own streaming box solutions, but also have their own downsides. For instance, the Apple TV doesn't come with Amazon's Instant Video service, but that probably isn't a huge deal for some users. Plus, if you really wanted to, you could just open up the Instant Video iPad or iPhone app and beam it to your Apple TV using AirPlay.
However, if you're deep into Amazon's ecosystem, especially if you have a Prime membership, then the Fire TV is a streaming device that you'll get a lot of use out of. Voice search alone is something that is extremely useful and can save you time from the annoying "hunt-and-peck" method for typing on a remote.
If $84 is still more than you're willing to pay for a streaming device, perhaps the Fire TV Stick will be more up your alley, as it only costs $39. Plus, you can add the voice search remote to the Fire TV Stick for an extra $29, making the whole package just shy of $70. That's still $15 cheaper than the Fire TV on sale.
Your best bet is to go with the Fire TV Stick if you have minimal streaming requirements. The HDMI dongle streaming device will do pretty much everything you need it to do if you're a basic streamer. However, the more-powerful Fire TV might be more up your alley if you plan on using it a lot and for many different things.

As an Amazon Associate I earn from qualifying purchases.