Fire TV Stick vs Chromecast: What You Should Know
Amazon announced the latest addition to its streaming device family today, called the Fire TV Stick, which looks to compete against Google's Chromecast dongle that essentially started this whole HDMI streaming dongle craze. How do the two device stand up against each other?
Just like the Chromecast, the Fire TV Stick plugs into an HDMI port on your television and lets you stream content from the likes of Netflix and Amazon's own Instant Video service.
The Chromecast does the same thing, although it doesn't include Amazon's Instant Video service, which could be an incentive to get the Fire TV Stick instead, especially if you rely on Amazon's streaming offerings.
However, what are the features that sets these two devices apart? Surely there has to be something unique that would make one of these HDMI dongles more desirable than the other. Let's go through the features of the Fire TV Stick and Google's Chromecast and see what's so special about them.
Features
One of the biggest features of the Fire TV Stick is the included remote. The Chromecast doesn't come with a remote, but rather users use their smartphones as the remote.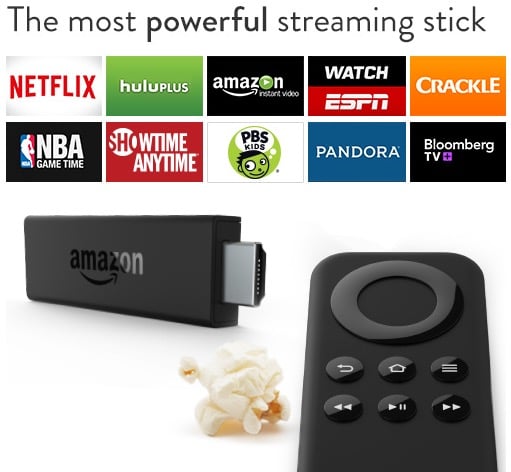 The Fire TV Stick, on the other hand, comes with a remote that allows you to easily navigate and find your favorite movies and TV shows without any hindrance of a mobile remote app, although Amazon will let users use their smartphones as remotes by downloading a remote app that will become available on Android devices when the Fire TV Stick launches, with an iOS version coming later on.
Another big difference between the two devices is that the Chromecast is merely just a small tool to play smartphone content on your television, whereas the Fire TV Stick is a full-fledged streaming device that comes with a user interface that allows you to browse content and play it on your television. That's perhaps one of the biggest differences, and that alone may be what sets the Fire TV Stick apart from the Chromecast.
Lastly, it's also worth noting that the Fire TV Stick will have to be externally powered, just like the Chromecast, but Amazon hasn't gone into detail about how it will need to be powered.
Specs
Most users probably don't care about the specs of their streaming device, just as long as it plays content without any trouble, but we feel that it's worth mentioning what's on the inside of the Fire TV Stick and the Chromecast.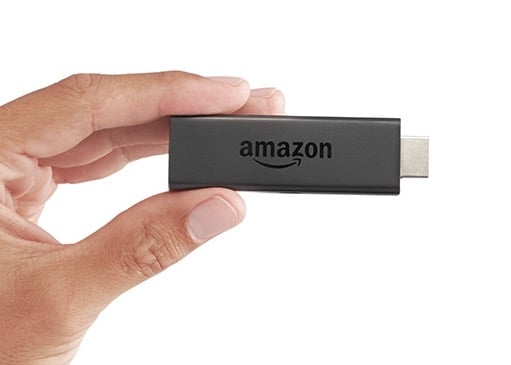 The Fire TV Stick has 8GB of built-in flash storage and 1GB of memory, compared to only 2GB of built-in flash storage and 512MB of memory on the Chromecast.
Furthermore, the Fire TV Stick uses dual-band WiFi, while the Chromecast only uses single-band WiFi. Again, this might not mean anything to most users, but it essentially affects how good of a WiFi signal the device can get, and that in return can affect the streaming quality of a movie or TV show.
Overall, the Fire TV Stick should be a bit snappier and quicker than the Chromecast based on specs. Of course, the quadruple storage isn't really helpful, as it's not meant for user storage, but merely just pre-downloading content so that it doesn't have to buffer. Still, that 8GB of storage will prevent a lot of buffering, which is certainly a good thing.
Price
The Chromecast is priced at $35, which is a very decent price for what you're getting. However, the Fire TV Stick can be had for just $19 from now until Wednesday morning, but you have to be an Amazon Prime member in order to take advantage of this price. If you're not an Amazon Prime member (and once the limited-time offer expires), the Fire TV Stick will jump to a regular $39 price tag.
$39 still isn't that bad at all, considering that it's only $5 more than the Chromecast. Google's HDMI dongle wins in the price battle, but we can easily see users paying $5 extra for a better user interface and an included remote.
Of course, we'll have to wait until we get our hands on the Fire TV Stick to really see if it holds up against the Chromecast, but we have a feeling it just might. The Fire TV Stick is available for pre-order right now and will officially launch on November 19.