First 5 Essential iPhone 6 Plus Accessories to Buy
Apple launched the 5.5-inch iPhone 6 Plus over the weekend of September 19th with brisk sales. Now that many users already have the phone in hand, they will need to pick up some accessories to protect the beautiful phone and to get the most out of their new phone.
To help buyers make the right choices, we've got recommendations for the first 5 iPhone 6 Plus accessories you should buy. These will include our favorites in each group, but understand that a smartphone is a highly personal device. So, while here's the the list of 5 accessories we can't live without, focus on your needs and tastes to get the best collection.
iPhone 6 Plus Glass Screen Protector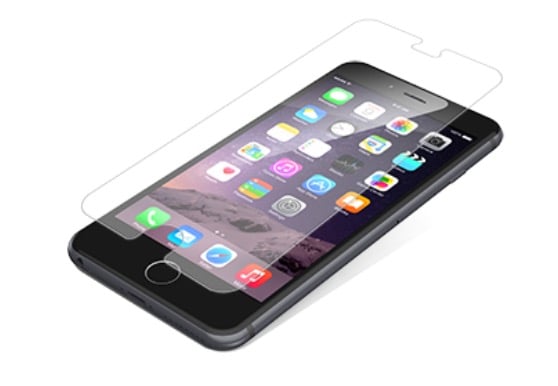 Nothing lessens an iPhone user's enjoyment more than a scratched screen. Keep it pristine by installing a tempered-glass screen protector. Don't bother with those flimsy plastic films that feel terrible and don't give much protection.
Glass screen protectors hold up longer to more punishment than the best plastic protectors.
Why invest $40 or more on a glass protector? Owners will get that back when its time to sell their iPhone 6 Plus to upgrade to the next generation. A scratch on a screen reduces the value by more than the cost of the protector. Glass also feels smoother while swiping or touching the screen.
Here are a couple of recommendations we've tested and love:
iPhone 6 Plus Protective Case
It's hard for one person to recommend a case to another since there are so many to choose from, and people like different styles, from rugged cases that will keep the phone safe in a war zone to a minimalistic case meant only to add some grip to the slippery iPhone 6. The former keeps it safe even if a person drops it from a tank while the latter will only protect it in a pocket, purse or from short drops at home or work. Some cases add a kickstand, a belt holster or both.
It seems like Apple caught some manufacturers off guard since we don't see as many iPhone 6 Plus cases as we do smaller iPhone 6 cases. However, we've found a few we like.
Don't go crazy. Pick the style of case that fits your tastes and lifestyle and grab one. You might also grab one for work and one for the rest of the time.
Serious Protection Rugged Case – OtterBox Cases starting at $49.90 on up to $69.90
Minimalistic Protection – Platinum Premium Wood Case made of real Bamboo for iPhone 6 Plus, available exclusively at Best Buy for $34.95
Holster Case – SEIDIO Surface with Metal Kickstand for iPhone 6 Plus for $54.95 at Seido Online Store
Battery Case – Check with Mophie, the makers of the great battery cases for a future release and until them grab the TYLT for the ENERGI Sliding Power Case which will soon get an update for iPhone 6.
Skin Only for Scratch Protection Alone – BodyGuardz Carbon Fiber Skin for iPhone 6 Plus for $19.95
Show Off the Hardware Skin – BodyGuardz iPhone 6 Plus Clear Skins for $24.95, a clear coat to protect against scratches
Careful observers will notice that Apple's branded cases didn't make the list. They're over-priced junk. For example, the leather case costs $49 and the silicone costs $39. That's about $20 too expensive for each. Don't bother!
Also see our list of 11 Awesome iPhone 6 cases.
Headphones or Speakers or Both
Keep the included Apple iPhone earbuds around for a backup and land a great pair of high-quality wired or Bluetooth earbuds. Even though Apple bought beats, don't waste money on them. They're overpriced, mediocre-sounding headphones and earbuds with too much bass to cover up the poor quality sound. Instead consider Bose QuietComfort 20i Acoustic Noise Cancelling Earbuds on the high end. These cost $300, but for serious audiophiles, they're worth the price. Watch the video above.
Runners or athletes need to look at the awesome BlueAnt Pump Wireless HD Sportsbuds. They connnect via Bluetooth and last a long time. They sound awesome and fit comfortably enough. See our review in our roundup of 5 Great Sounding Wireless Bluetooth Accessories for Music On the Go.
Finally, speakers make a nice addition to the iPhone 6 Plus owner's arsenal of music listening. We like Braven Bluetooth speakers because they sound awesome, deliver convenience thanks to the built-in battery, and Braven makes speakers to fit different environments and uses. Here are three systems we've tested.
Braven BRV-1 rugged Bluetooth battery-powered speakers – $99.95
Braven 855S rugged outdoor speakers – $299.99
Braven 850 aluminum mobile battery-powered speakers – $279.99

The 855s and 850 will connect to one another to offer stereo sound giving a surround listening experience. They all come with batteries and a Bluetooth headset feature letting users answer calls on the speaker so they can talk without picking up the iPhone. Learn more in our review.
Tripod Mount for Photography
The Joby Grip Tight tripod mount and stand works great as a tripod for the awesome iPhone 6 Plus camera. The Grip Tight barely fits the phone, but without a case it fits. The holder folds down so that it takes up very little room, making it a great accessory to carry around in your pocket all the time. Unscrew the holder from the tripod and screw it onto any regular photography tripod to use the phone for serious photography.
Most of the time the Grip Tight holds the iPhone 6 to watch videos. This makes it a versatile accessory.
Apple TV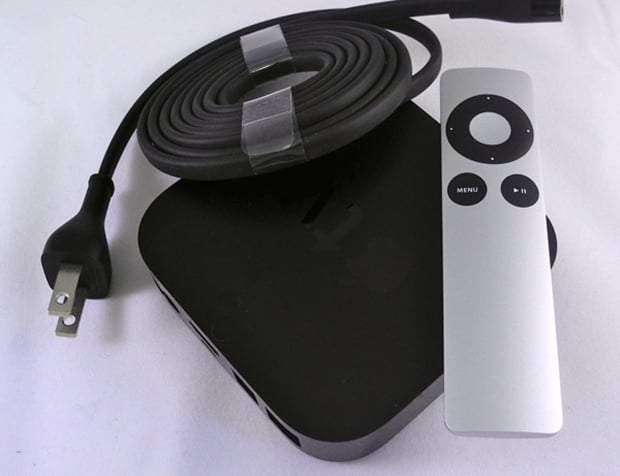 The $99 Apple TV may not seem like an accessory for the iPhone 6 Plus, but it is.
Hook an Apple TV up to a TV or projector, via HDMI. Serious audiophiles can use the optical audio output to pump awesome sound through their high-end stereo system.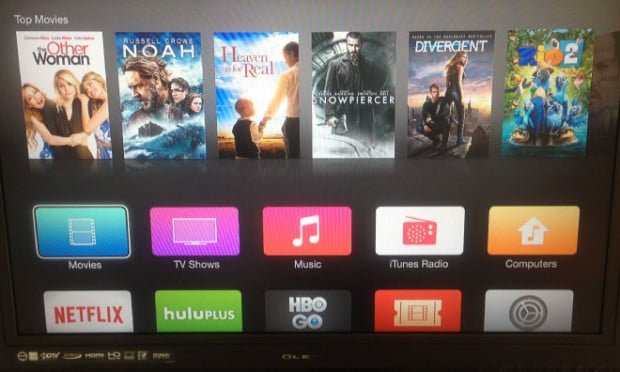 The Apple TV streams video from the Internet to the TV. Get content from Apple's iTunes store, Netflix, hulu Plus, HBO Go, ESPN and more. Apple's always adding content.
iPhone 6 Plus buyers can mirror the display of their iPhone 6 Plus to do the following things on the Apple TV:
Play games on the iPhone with the TV/Projector as the display and the phone as the controller
Give presentations in class or at work
Let other iPhone, iPad or iPod Touch owners mirror their displays to "borrow" movies or TV shows loaded on their devices
Grab a drawing app and play pictionary
Teach a class using the phone as a whiteboard
Those are just a few of the things users can do with their Apple TV. We've got 21 Tips for using the streaming set-top box.