First 5 iPhone 4S Accessories I Plan to Buy
As an Android user, you only have access to a limited number of accessories. If you are lucky, you'll have access to a handful of cases that look similar, a car mount, a desk dock and an extra battery. iPhone users on the other hand ave a seemingly unlimited supply of accessories.
The lack of accessories is no where to be found on my list of concerns for switching from Android to iPhone. In fact, it is one of the big pluses, and was behind my decision to get an iPod back in the early 2000's.
I'm worried that I might go bankrupt gorging myself on iPhone 4S cases and accessories that, up til now, I could only glare at with a bit of jealousy while I used my widgets and custom keyboards.
iPhone 4S Case – Wallet Style
We just shared a collection of iPhone 4S cases that are worth checking out while you wait for your iPhone 4S preorder to ship, but I have my eye on a high quality wallet case.
I am looking over a wide array of iPhone 4S wallet cases, but the Piel Frama iPhone 4S wallet case looks like a top contender. The $100 pricetag is tough to swallow, but based on the short time I spent with one of these cases on a friend's iPhone they are very nice.
I'm also considering the Case-mate card case and a wallet iPhone case from Speck. The biggest issue for me will be trimming down to just a card or two and my ID, so don't be surprised if you bump into me and I have a different iPhone case in a few months.
iPhone 4s Car Mount
I have been using the SpiderMount to keep my ThunderBolt in my car, for turn by turn directions and music, but I will quickly be jumping over to an iPhone mount. I am looking for something that charges my iPhone 4S and provides line out at the same time so that I can have a clean installation.
I'm still searching for the final solution, but it will most likely be a Proclip iPhone 4S mount with power pass through and a charger with lineout like the Griffin AutoPilot charger. It is great to have one cord to plugin when you get in the car. As an added bonus, you don't have to adjust the headphone volume all the time.
Apple TV
The iPhone 4S will support AirPlay, which lets you mirror your iPhone display on your HDTV. This means you can watch movies, play games and soon use your iPhone 4S as a controller to play on a bigger screen (according to the direction of apps we are seeing).
In order to do this, you will need an Apple TV. At $99 this is another pricey accessory, but it is one that I can use with my iPad 2 as well. Given the small size, I can use the Apple TV at home, and take it along to use in class when I am teaching, for a more mobile experience. This will come later in my list of iPhone 4S accessories, but it is an exciting addition.
Dock to Micro USB
In Europe, you will be able to purchase a Apple Dock Connector to Micro USB adapter. This isn't as nice as a built in Micro USB port, but as soon as I can purchase one in the States, I will be adding it to my backpack.
While I may be far from an Apple adapter when I need a charge, it is very rare that I am far from a MicroUSB cord and a USB port.
Great Bluetooth Headset
I already have this accessory, which will prevent this iPhone 4S experiment from bankrupting me, but if i didn't already have one, I would be purchasing a nice Bluetooth headset.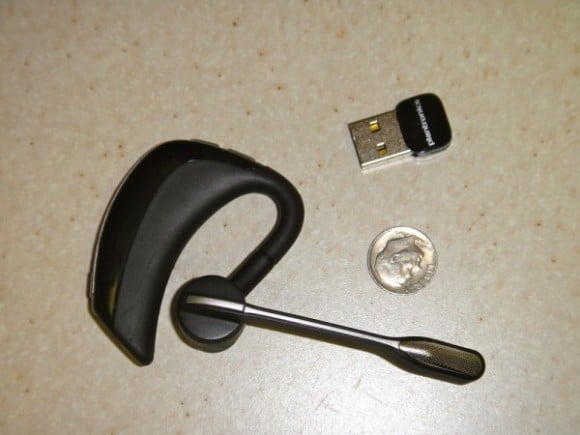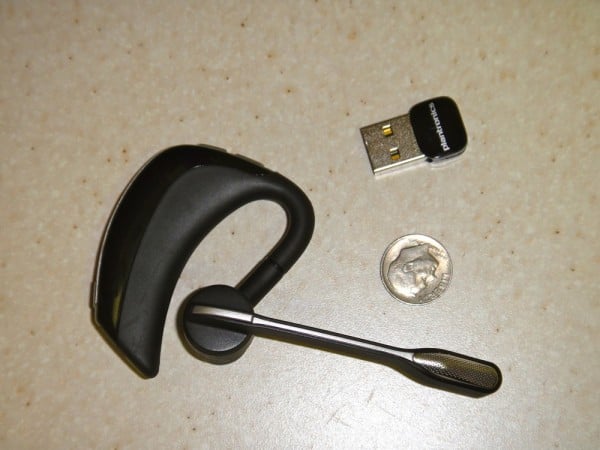 The top pick for me is still the Plantronics Voyager Pro UC2. I love this Bluetooth headest because it senses when it is on your ear and when it isn't. This prevents your phone from picking up on your headset if the headset isn't on your ear. It an also pause music when you take the headset off, and auto answer calls when you put it on your ear.
I think we'll see many more people opting for good Bluetooth headsets in order to ensure good Siri performance while outdoors or in the car.
(Read: What is Siri?)

As an Amazon Associate I earn from qualifying purchases.