First Big PS4 Price Cut Arrives
This morning Sony announced its first big PS4 price cut for gamers in Japan, slashing the cost of joining its ecosystem by a huge margin. Some think that PS4 price cut could be coming to the United States too.
It was in a presentation ahead of the Tokyo Game Show that Sony delivered the PS4 price cut news. The company is lowering the cost of the PS4 to 34,980 Yen. Roughly converted, that means that Japanese shoppers are saving $41 on new PS4s. Atsushi Morita, head of Sony Computer Entertainment Japan and Asia confirmed that the savings will go into effect on October 1st in Japan. He also noted that the company is aiming to "provide an opportunity for users who have not yet been exposed to this device to dive into the world of PlayStation," according to Polygon.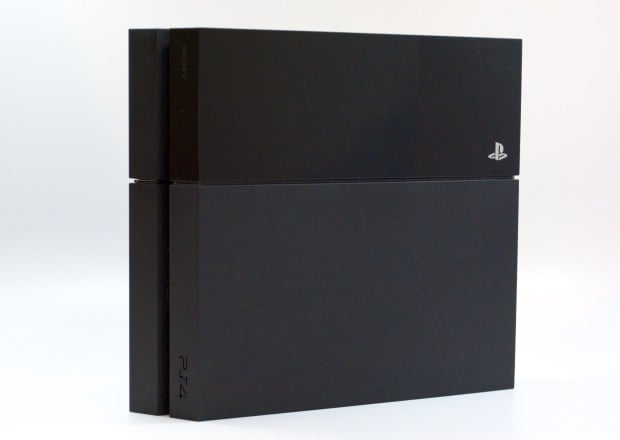 It's that last bit that's attracting raised eyebrows from gaming enthusiasts around the globe. Theoretically, that same reason could apply to a big PS4 price cut in other markets besides Japan. Sony hasn't lowered the price of its consoles in other markets, preferring to bundle a game with the console for users looking to save some cash. Theoretically, when shoppers buy these PS4 bundles they're saving the $60 purchasing the bundled game would have cost separately.
Problem is that going into its third holiday shopping season, the PS4 is hardly competitively priced in the United States and some other territories. Microsoft stumbled hard out of the game, originally only introducing a single Xbox One bundle that came with no games and a Kinect sensor for $499, $100 more than the PS4. Paltry sales forced the company to introduce console bundles with free games. When that didn't work the company introduced a cheaper bundle without the Kinect sensor.
The Xbox One is $349 now for a model with the same mount of storage as the PS4. Microsoft has another bundle at $399, an Xbox One with a free game and 1TB of storage, double what's available in the PS4 and cheaper Xbox One. The existence f this Xbox One bundle makes a PS4 price cut likely, some would say. There are other factors at play too.
Earlier this year Sony announced that Uncharted 4: A Thief's End, one of the most hotly anticipated video games coming to the PS4 exclusively, was delayed. Uncharted 4's new official release date is in 2016, well after the holiday season and too far away for Sony to use it to prop up sales this holiday season with advertisements. Big name titles like Call of Duty and Assassin's Creed come to both the Xbox One and PS4. With no big-name exclusive games coming, Sony is counting on deals with game makers to prop up sales. Destiny: The Taken King has exclusive content on PS4.
Call of Duty: Black Ops 3 will launch new downloadable content packs on the PS4 a month before they arrive on Xbox One. Deals of this type are great to have, but lowering the price to attract new holiday shoppers gives Sony more to work with as Microsoft tries to swamp the PS4 with exclusive games for the Xbox One. The Xbox One has Rise of the Tomb Raider, Forza 6 and Halo 5: Guardians all coming this holiday season. That's not counting bundles that the company plans to sell with free big-name games included. For example, Madden 16 is available with a new Xbox One at no additional charge.
Why we haven't seen a huge PS4 price cut in the United States comes down to sales. With PS4 sales in the United States steady, Sony hasn't had to drop prices significantly. It can be argued that the only reason the Xbox One saw big price declines was because of its botched launch. Had Microsoft not misfired on the console's launch, it seems entirely possible we wouldn't have a $349 Xbox One bundle either.
Today, the PS4 costs $399 with 500GB of storage and a single PS4 DualShock 4 controller. If Sony were planning a PS4 price cut in the United States it'd likely announce closer to the holiday shopping season in October or November.