First Impressions of Asus R2H UMPC Surface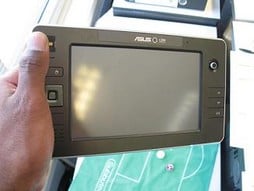 Initial impressions of the Asus R2H UMPC have surfaced on CNET UK. They are evaluating an "early engineering sample" but had this to say:
Whereas we were fairly underwhelmed by the Samsung Q1, we're pretty enamoured with the R2H. It has more features and though it's slightly less portable, we think it's much more functional.
We're hearing end of August on the R2H.