First Made for iPhone Hearing Aid Debuts
I've always thought that we'd see solutions for those who need hearing aids that paired up with the iPhone or other mobile devices, especially since the advent of Bluetooth Low Energy (LE). There have been some solutions in the past, but the just announced ReSound LiNX from GN ReSound is the first Made for iPhone hearing aid that can stream audio wirelessly without the use of a separate pendant or remote control. I ran across this announcement via Kevin Tofel at GigaOm and he points out that the device can also work well as a high-quality in ear speaker for iOS devices. In fact GN ReSound calls them the smallest in-ear wireless headphones that just happen to be your hearing aid.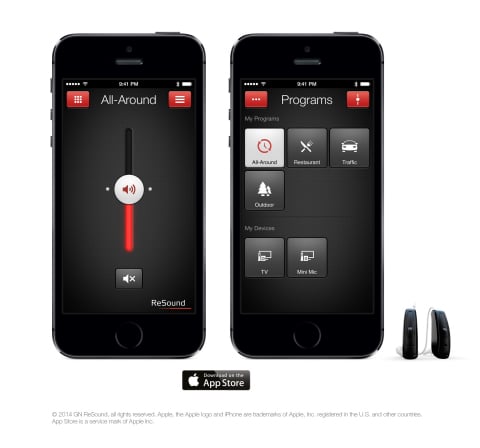 The ReSound LiNX can be adjusted for various environmental surroundings and uses an iOS App on an iPhone, iPad or iPod Touch to help with those adjustments via geotagging frequent locations like a home or office. There is also a Find My Hearing Aid function in case the device is misplaced.
The ReSound LiNX uses 3rd generation 2.4GHz wireless technology that is based on the company's SmartRange chipset that they integrate with Bluetooth Smart technology. The company says that this is the smallest in-ear wireless receiver that is powerful enough to address 90% of hearing loss. You can imagine the benefits such a device could bring to those with hearing loss and the video below shows a number of examples with FaceTime prominently featured.
The technology is also available as Beltone First, which is a sister brand of ReSound and will be available through a global network of hearing care professionals.