First Microsoft Super Bowl Commercial to Tug at Your Heart Strings
Sunday is a big day for commercials. Yes, there's a football game being played between the Denver Broncos and the Seattle Seahawks in something called the Super Bowl. But don't tell anyone, the whole thing is really about the commercials. These commercials are not just a way to advertise product but can be big statements about companies. Some go for the zany and some tug at the heartstrings. Surveys say that the zany and funny ones win the short race but the jury is out as to whether or not they actually sell product. Of course on the technology front, you can't talk about Super Bowl commercials without talking about Apple's famous 1984 commercial. Rumor is Apple will have another commercial to roll out for this year's game.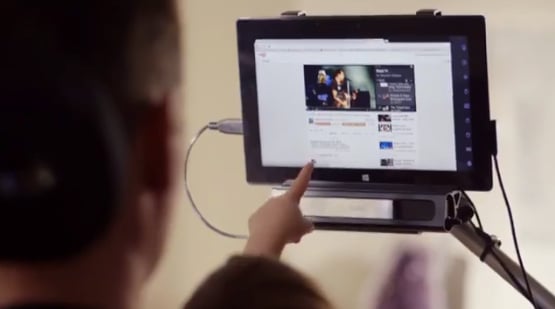 But thanks to Todd Bishop of GeekWire we have word that Microsoft will be rolling out its first Super Bowl commercial this year. Like Mr. Bishop I find it hard to believe that this will be the first Microsoft Super Bowl commercial, but apparently it is. And, it looks like it is going to be one that tugs at the heart strings.
The commercial isn't out yet, but Bishop points to a couple of videos that will feature individuals with inspiring stories who use Microsoft products. The commercial will supposedly point us to their stories as well. You can see two of the stories below. The first features former New Orleans Saints player Steve Gleason who now suffers from the debilitating disease of ALS and how he uses eye tracking software on a Microsoft Surface Pro computer to communicate with his family and the world around him.
https://youtu.be/JObFlEvc-Eg
The second story features five-year-old Braylon O'Neill who was born with a crippling disability but seems to be overcoming his challenges quite well with the help of his therapists and doctors who are using Microsoft technology.
https://youtu.be/SbRhiy0NryQ
I'm sure the commercial will be quite something to see.