First Photo Taken with the iPhone 5 Camera?
What you are looking at is a photo of sushi. However, this isn't any old photo of sushi. This picture, according to Pocketnow, very well could be the first photo taken with Apple's upcoming iPhone 5. The photo claims to be taken from an iPhone 4 but there is some evidence that disputes that. The photo has apparently been cropped to 2235×2291 (5.12 megapixels) but the original picture was actually 3264×2448 resolution.
That's significant because that is very close to 8 megapixels which, of course, has been the rumored mega pixel count for Apple's next iPhone. The lens was also recorded as 4.3mm f/2.4. This is different than the iPhone 4's 3.85mm f/2.8.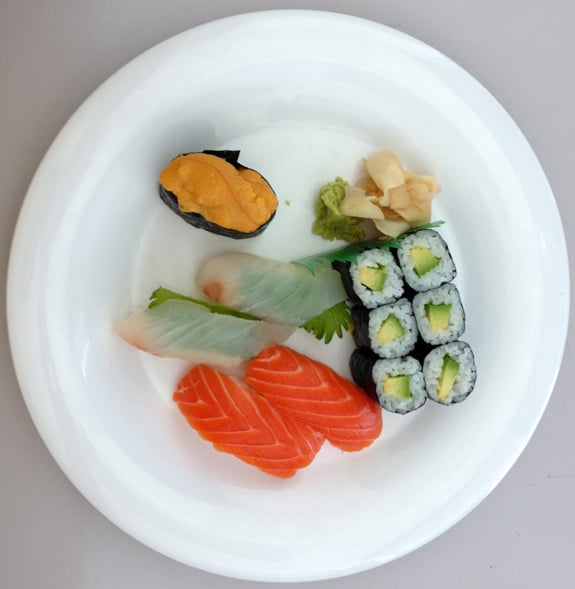 And if that's not enough evidence, it was apparently shot by an Apple engineer who was eating lunch.
As the report points out, it's very possible that this is not a photo taken with the iPhone 5 but boy, we sure hope it is. That's a pretty good looking plate of sushi if you ask us.
What do you guys think?