FitBit One and Zip Fitness Trackers Sync to iPhone, Start at $60
FitBit, one of the first digital health companies has two new fitness trackers, the low-end inexpensive FitBit Zip, and the more expensive higher-end FitBit One.
Like the FitBit Ultra both the One and Zip are pedometers that help users track their number of steps taken, calories burned, and distance travelled. Both new devices come equipped with Bluetooth 4.0 to wireless sync with the iPhone 4S, iPhone 5, iPod Touch 5th Gen and iPad 3rd gen automatically. the devices can also sync to Windows and PC computers.
Unlike other devices like the Nike+ FuelBand, the new FitBit devices give real-time data in iPhone apps without any action required of the user.
The FitBit Zip is the company's least expensive model yet. It costs just $59.95, $30 less than the FitBit Ultra and the One which will replace it. It only performs basic functions, but that's better than nothing. It has a large display for easy stat reading, and it comes in a variety of colors. The Zip is spash-, rain-, and sweat-proof, and it's battery lasts for six months before users need to replace it.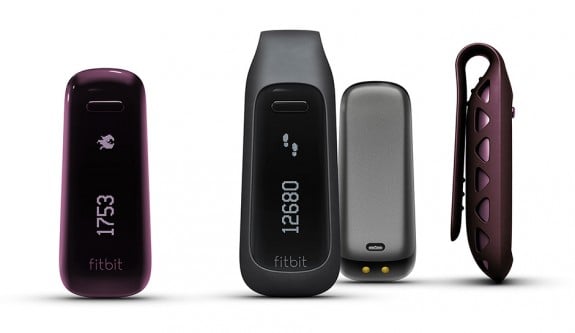 The FitBit One will replace the current FitBit Ultra as the high-end FitBit device. The One tracks the same three stats as the Zip as well as stairs climbed, hours slept, and quality of sleep. The FitBit One has a slim design that makes it easy to carry around all day, but it also comes with a wrist strap so it can track users' sleep.
While tracking sleep the FitBit One will graph the user's sleep pattern to show them how well they slept. In the morning, the One will vibrate to act as a silent alarm to make the user wake up without waking up their partner.
The FitBit Zip is available now for $59.95, and the FitBit One will go on sale later this fall for $99.95. There is an iPhone app available now, with support for select Android devices coming "soon".