Fitbit Force Official: Up Your Fitness Game for $130
The Fitbit Force has been officially announced, and it's the next latest fitness product from Fitbit, which combines a few smartwatch features with the ability to track fitness and exercise. The fitness wristband was leaked last week, giving us an all-but-confirmed look at the device. The biggest change from the Fitbit Flex is the new OLED display, which can now show you detail information, like steps taken, distance traveled, calories burned, active minutes, and floors climbed.
Yes, indeed, the Fitbit Force has a built-in altimeter, which can monitor how many flights of stairs you climb and count that towards your workout summary more accurately than before. Furthermore, the wristband has deeper iPhone integration this time around, with the ability to send call notifications directly to the Force, just as long as you are running iOS7 on an iPhone 4S or newer. The device also works on Android.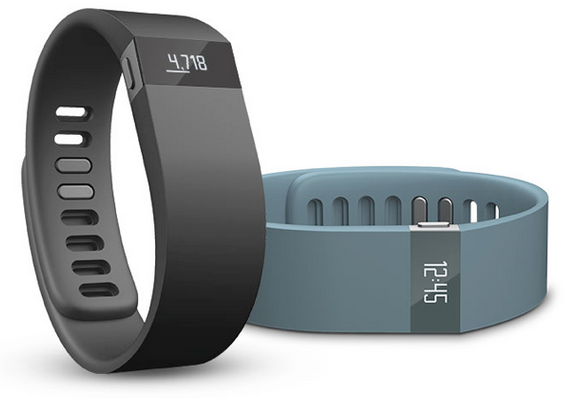 The Force is also capable of doing other tasks that the previous Fitbit offered, like tracking sleep, syncing with Bluetooth 4.0, and silent wake ups (pulsing vibrations rather than loud sound. And just like the Fitbit One, the company is claiming that the Force can last up to ten days on a full charge. We'll have to put that to the test, personally, but over a week on battery is pretty impressive. It certainly beats the Galaxy Gear's 25-hour life.
If you have an Android device with NFC, you can tap the Force to launch the Fitbit app. This is where all data from the Force will be entered into, and you'll be able to manage your profile and see your activity from the app. Furthermore, the device also comes with a wireless dongle that connects to your computer through USB, which will allow you to wirelessly sync data from the Force to your computer.
The Fitbit Force is showing up on the company's website right now at a price of $130, and while you can order the device now, it won't ship for 3-4 weeks, according to the order page. The Force comes in either black or a blue-ish slate color, and also comes in small and large sizes with adjustable straps in order to fit any size wrist.

As an Amazon Associate I earn from qualifying purchases.