Five Things The iPhone 5 Needs to Make Me Upgrade
A few of you that know that I currently sport an iPhone 3GS , that my contract is up this August and that I have been weighing my options. The iPhone 5 is supposed to be out in either August or September and because I love my 3GS and iOS 5 is exciting, a new iPhone is appealing.
I've also been tempted to hop aboard the Verizon 4G LTE train. Unfortunately, at the moment, I'm not convinced that that is the right thing to do. There are  some capable phones out there that I've had my eyes that could replace my 3GS but none of them will be off shelves once the end of summer arrives which means that I have some breathing room and can wait to see what Apple unveils. That being said, it's now it's time to dig into the next iPhone and some of the things that I want to see come with it when it arrives.
Before I do though, let me say that there are two things that I am absolutely convinced that the iPhone 5 will have and that's why they aren't on this list. First, a speedy new processor which is likely going to be Apple's dual-core A5 processor, same one in the iPad 2. Exciting. Second, a new antenna. I get the feeling this is the reason that Apple delayed the white iPhone 4 for so long and why the next iPhone didn't come out at WWDC.
They needed to make sure that this new antenna was flawless. With those out of the way, let's move onto the five things I'd love to see happen with the iPhone 5.
4G LTE Support, Please
At this point, an iPhone 5 with 4G LTE support is the only thing that's going to make me get a 4G LTE phone. The current crop of 4G LTE phones just doesn't do it for me and that's nothing against Android. It's the hardware combined with the horrors of early adoption. As for the Motorola Droid Bionic, the delays and that rumored 4.5 inch screen have pretty much scared me away.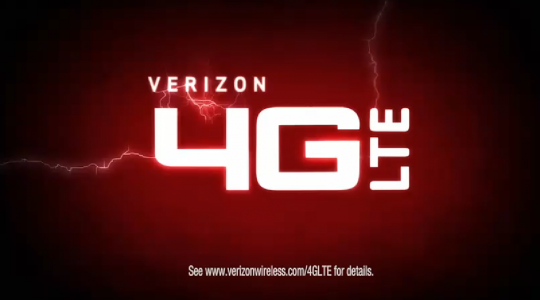 That being said, we know that Apple makes great hardware and the iPhone 5 will be no different. So: Great Hardware + iOS 5 + 4G LTE + World Phone? Yeah, that's pretty much a dream phone right there and enough to possibly make me an early adopter. I'm staying optimistic about a 4G LTE iPhone release this year, especially after a dry WWDC, but I'd say that the chances of it happening are slim. A guy can hope though.
No 4G? Then I Want Options
OK, so what if my dream bursts and a 4G LTE iPhone doesn't come this fall? New hardware and iOS will be tempting but it looks like my only two known options, AT&T and Verizon, are both going to offer me tiered data plans.  That being said, I'd love to see the next iPhone show up on T-Mobile, Sprint, or both and see what kind of offers they give me. I might be willing to sacrifice 4G LTE for true unlimited data on Sprint or an extremely cheap data plan on T-Mobile.
There have been rumors that releases on T-Mobile and Sprint might be in the works and it'll be interesting to see, if it happens, how the carriers decide to try and undercut one another.
Bump in Size: 4-inch Retina Display
The more I play with these 4-inch, 4.3-inch Android and Windows Phone 7 devices, the more I want to see an iPhone with a bigger screen. I think it's time that we moved past the 3.5 inch display, Apple, and I think me and more than a few other people would love to see you bring a 4-inch Retina Display with the iPhone 5. There have been rumors about a bump in screen size so it's not like it's completely out of the question.
Get Rid of The Glass
I've had more than a few friends complain to me about the glass casing on the iPhone 4. Scratches, cracks, the like. I also realize there are also a lot of people that haven't had problems with it. That being said, I really liked the aluminum backing on the first iPhone, I like the aluminum back on my iPad 2 and an aluminum back on the iPhone 5 would be lovely.
The glass was one thing I didn't like about the iPhone 4. Sure, it looked great but every time I held it, I was worried about the fragility of the glass. It also always felt a little slick. Yes, I realize that a case would take care of those issues but then what's the point of the glass? I am probably in the minority here but I  like the feel of the curved plastic backing of the iPhone 3G/3GS over the flat glass on the iPhone 4.
So some sort of curved metal, be it aluminum or whatever, would be fantastic.
Near Field Communication
With the arrival of Google Wallet, it's only a matter of time before Apple releases an iPhone with NFC support. Will it be this year? There are reports for both yes and no but it's my hope that Steve Jobs doesn't wait until next year to release an iPhone packing an NFC chip. Why? Because NFC is likely going to be the future of mobile payments and if I am going to have a phone for two years, I find NFC to be a pretty necessary attribute at this point.
It's also going to be hard for Apple to ignore statistics that say iPhone owners are not only more interested in mobile payments than Android users but that iPhone owners would trust Apple with their mobile wallet over the likes of Mastercard of Visa.
Another reason I want to see? I'd love to get rid of my Costanza wallet.
Now that I've given you a few things that I'd like to see, time for you guys to share what you'd love to see happen with the iPhone 5.