Fix for Batman Arkham Knight Problems Spectacularly Late
More trouble could be brewing for those running into Batman Arkham Knight problems on their Windows PCs. After originally releasing the game along with its Xbox One and PS4 counterparts, reportedly, Warner Brothers doesn't plan to fix the game completely until this coming September at the earliest.
Allegedly, an email sent to EB Games staff in Australia provides an accurate timetable for how Warner Brothers Interactive and its internal studios plan to deal with the wealth of Batman Arkham Knight problems still affecting some players. Gaming website Kotaku Australia claims that the email was passed to them by a source inside the Australian video game retailer.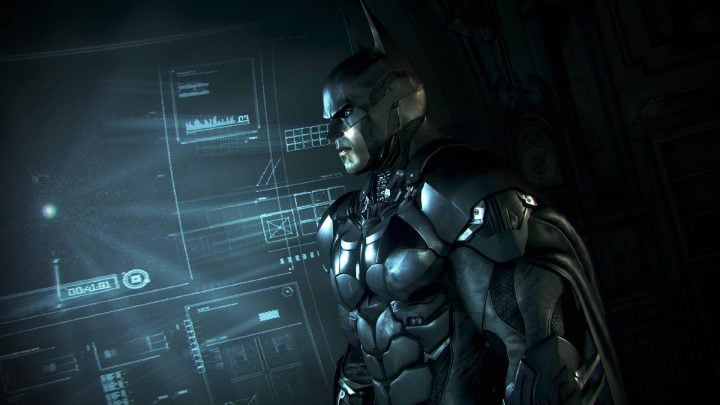 To be clear, the leaked email isn't from Warner Brothers Interactive itself, but EB Games management informing staff about it's plans for the physical copies of the game that they have on hand. "As previously advised, we have stopped sales of Batman Arkham Knight while Warner and Rocksteady work on addressing performance issues with the game," the email begins.
Read: First Big Fix for Batman Arkham Knight Problems Arrives
"The latest information from Warner is that the updates won't be available until Spring," EB Games management continues. Accounting for the different weather cycles in the southern hemisphere, that puts a fix for U.S. gamers around this September. Like Steam, EB Games has stopped selling physical copies of the game. In fact, the email is to inform workers at its stores that it's pulling every single copy of Batman Arkham Knight for Windows PCs and sending them directly back to Warner Brothers Interactive.
Originally, Batman Arkham Knight was brought to PC by a video game developer Warner Brothers Interactive partnered with on the project. Since Batman Arkham Knight problems first surfaced the original creators of the game, Rocksteady Studios, has been hard at work diagnosing the issues and working on fixes. Already, Rocksteady has pushed out an update designed to address the wide-reaching Batman Arkham Knight problems.
Unfortunately, many users picked up the PC version of the game on launch night only to find out that they couldn't get the game reliably working on their system – even though their PC should have been able to run the game just fine. Warner Brothers hasn't yet responded to the original report with a statement clarifying the time-table for Batman Arkham Knight fixes. If EB Games has made the decision to send the games back – then we're at least looking at a very, very long wait until a bigger fix for the issues can be found. Warner Brothers has already confirmed that it won't begin honoring Batman Arkham Knight Season Pass on PC until the game itself is fixed, cutting off those who have gotten the game to work from content they've paid for.
Read: Batman Arkham Knight Batgirl DLC Release Date Arrives
Batman Arkham Knight was this summer's biggest gaming release. Serving as the fourth and final game in Rocksteady's Batman Arkham series, it has better graphics, more villains and an expansive game world. In the game a more technologically advanced Batman tries to stop an incoming militia after Gotham is overrun by Scarecrow, and his new lieutenant, the Arkham Knight. Scarecrow wants to use his fear toxin on all of downtown Gotham City.
Players are aided in their adventures by the most iconic Batman gadget there is, the Batmobile. The Batmobile acts as tank, mobile laboratory, shield and distraction. There are other gadgets too, but none are more impressive than the Batmobile.
Batman Arkham Knight is in working condition on Microsoft's Xbox One and Sony's PS4. Those versions of the game costs $60 from stores like GameStop and Best Buy.

As an Amazon Associate I earn from qualifying purchases.