Fix for NBA 2K16 Problems Arrives
Visual Concepts and 2K Games finally have a fix arriving to address the NBA 2K16 problems that users have reported since the game launched back in late September.
2K Games announced that a new fix was coming to address NBA 2K16 problems in a post on the franchises Facebook page earlier this week. NBA 2K16 was one of this year's biggest video game launches. The basketball simulation added tons of new features to its Pro-Amateur Mode and revamped its MyCareer Mode with a new story from writer and film director Spike Lee.
The October 13 post provides an extensive list of changes being made to address the game's issues. It also includes a bit of information about the update's release schedule. Visual Concepts is calling the fixes NBA 2K16 Patch Update v2. NBA 2K16 Patch Update V2 is already available for anyone and everyone who purchased the NBA 2K16 on the PS4 in the United States and Europe. At the time, the upgrade was still waiting to be approved for the Xbox One. 2K Games and Visual Concepts expect the patch to be available over Xbox Live sometime this week or next. All involved are already preparing the next patch to address NBA 2K16 problems, it seems.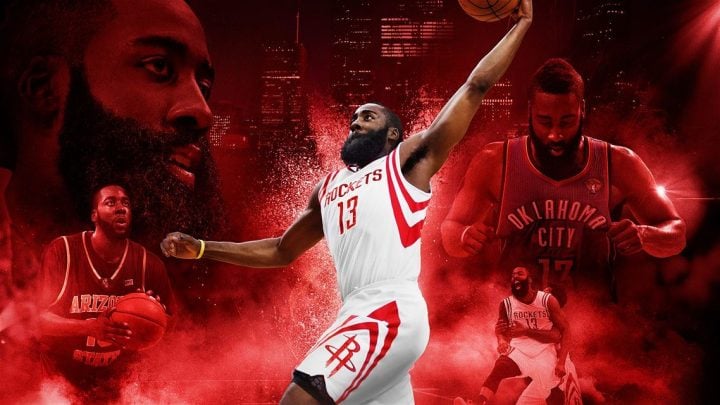 This update fixes the crashing Tattoo Editor in MyPlayer, adds excitement for buzzer beater shots and stops some freezing that users reported at the title screen. It also adds some general visual flair too, with sweat being more apparent on players as a quarter progresses. Pro-Am finally lets users play in their own arenas with their full teams, something that sounds like it should have been in the original game based on 2K Game's marketing materials. MyPark and Pro-Am have improved voice chat and bug fixes for users who noticed their custom created characters were taller or shorter than they should be. Music will continue to play in the background even after a game concludes in MyPark.
Read: 6 NBA 2K16 Problems & How to Fix them
MyCourt's issues with friends is addressed with this fix for NBA 2K16 problems. Invites work after leaving MyPark and Pro-Am too.
Visual Concepts has some big changes for MyGM and MyLeague fans. The video game developer says that it's made some code changes to improve stats tracking in both modes. Also, series playoff games can no longer be played out of order with MyLeague Online. A bug that kept fans holding old team branding in the stands long after players had changed that team's name and logo is gone.
As this is a title update, those suffering from NBA 2K16 problems will get this upgrade absolutely free. What's more, PS4 and Xbox One owners who've left the Always Connected power mode enabled on their consoles should get the update without them having to manually download it the next time they start the game. It's worth noting that users who have their consoles set to turn completely off will need to download this update manually.
2K Games also released NBA 2K16 for iOS and Android this week. The game $7.99 game lets players earn Virtual Coin and play against their favorite teams even when they're away from their living room video game console. Besides improved controls, the game features upgraded graphics that do beat out previous versions.
Read: NBA 2K16 Mobile Game Comes to Android & iPhone
Stephen Curry, Anthony Davis and James Harden are featured on the NBA 2K16 for Xbox One, Xbox 360, PS3, PS4 and PC. Spike Lee's MyCareer story focuses on the determination and drive it takes to play basketball through the amateur level and make it to the NBA. Some have criticized the story for its long cut scenes in between matches. Others praise the mode for its realistic, accurate portrayal of what it takes to be a professional basketball player.
New copies of NBA 2K16 are available at GameStop, Target, Wal-Mart and more for $59.99.