Fix for Xbox One Backwards Compatibility Program Rumored
It seems that Microsoft, makers of the Xbox One entertainment console, might have found away around a problem plaguing the Xbox One Backwards Compatibility Program that launched this November. Some believe that a recent message from a game developer indicates the company has found a way to make Xbox 360 games that came on multiple discs available to Xbox One owners.
The message in question came late last week from the official Twitter profile for Deus Ex. Published by Square Enix, Deus Ex: Human Revolution is one of the games that Microsoft added to the Xbox One Backwards Compatibility Program recently. The original Dues Ex came on just a single disc, but an enhanced version of the game, called Deus Ex Human Revolution Director's Cut isn't. At least, it's not available now. The public tweet confirms that this won't be the case forever.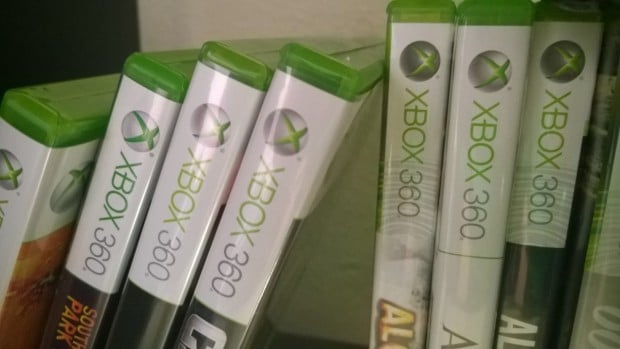 "For those asking: Missing Link and DXHR Director's Cut are currently not supported," the tweet starts. The message concludes with a promise that the Deus Ex Human Revolution Director's Cut will be available at some point in the future. "The Xbox team expect them to be [available] early next year," the tweet concludes.
If Deus Ex Human Revolution Director's Cut is added to the Xbox One Backwards Compatibility Program, Microsoft has found some way around one of the program's biggest issues. Today, the program works by letting users slide in a compatible Xbox 360 disc to unlock a digital game that works for the Xbox One. Users have to keep their disc in the console if they want to enjoy that digital download.
Deus Ex #HumanRevolution is now backward compatible on Xbox One! pic.twitter.com/p9pElk7eAy

— Deus Ex (@DeusEx) December 17, 2015
If the company has found away around the issue than it's able to deliver even more titles that Xbox 360 owners have in their library. Towards the end of the Xbox 360's official life-cycle game developers delivered bigger, better looking titles. Since the Xbox One had just a DVD drive, these games came on multiple discs. Mass Effect 2 and Mass Effect 3 both required multiple discs. Rockstar's L.A. Noire required three discs. Microsoft has to solve this problem or some much-loved games will never be able to make it into the program. That could disappoint fans.
Read: Xbox One Backwards Compatibility: What You Need to Know
The Xbox One Backwards Compatibility Program is one of the ways Microsoft is hoping to build brand loyalty and keep users on its platform. Before, there was nothing beyond friends and ease of use encouraging Xbox 360 users to upgrade to the Xbox One instead of PS4. Microsoft is expecting that the promise of getting to continue playing their favorite games on the Xbox One will lure millions into purchasing an Xbox One this holiday season. These users might have otherwise purchased a PS4.
Microsoft is also using the program as a promotional tease. Fallout 4, Rise of the Tomb Raider and Just Cause 3 all arrived on Xbox One with codes for their direct predecessors.
To be clear, Xbox 360 games purchased digitally are also eligible for the Xbox One Backwards Compatibility Program. As they're added to the program, these games surface automatically in the My Games & Apps area of the Xbox One interface.
Microsoft has yet to say publicly if it has found a way to get titles with more than a single disc. In fact, it's unlikely to confirm such a breakthrough until sometime next year when it reveals the next batch of games coming to the program. It's already teased titles from the Bioshock series of games and the original Halo Wars for Xbox 360.