How to Fix iMessage Problems on iOS 7
iPhone users on iOS 7 have been experiencing issues with Apple's iMessage service wherein the iPhone is unable to send iMessages. Instead, users have had to rely on sending text messages, something that can prove costly to those that don't have unlimited text. Fortunately there is a way to put an end to the madness and here, we take a look at how to fix broken iMessages in iOS 7.
In September, Apple released its brand new iOS 7 update for iPhone, iPad and iPod touch. As device owners know, software updates, particularly large ones, usually bring some issues on board. iOS 7 has been no different and iPhone, iPad and iPod touch users have been complaining about various issues since the software was released.
Even after Apple released the iOS 7.0.2 bug fix update in late September, iPhone and iPad owners continued to complain about various issues afflicting them in Apple's brand new operating system.
Read: iOS 7.0.2 Problems Frustrate iPhone & iPad Users.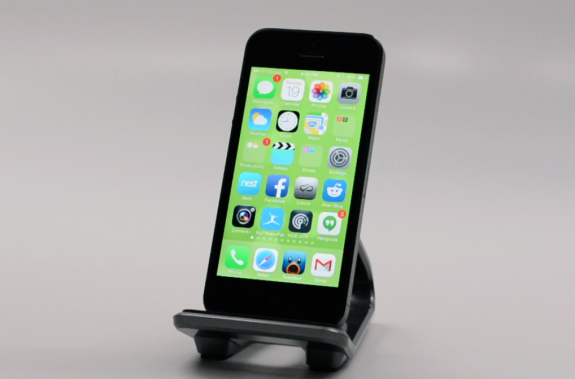 One of the major issues that has come to light is one involving Apple's internal messaging service, iMessage. After installing iOS 7, many iPhone users have been unable to use the iMessage service and have instead been made to rely on normal text messages to send to friends, family, and co-workers. Besides being frustrating, the issue has the potential to wreck havoc on those who don't utilize unlimited text.
Fortunately, there are a few things that iPhone users, and any iPad or iPod touch users experiencing the issue, can try in an effort to get the iMessage service back online.
How to Fix Broken iMessages on iOS 7
Check with Apple
The first thing to do is to check in with Apple to see if it's an iOS 7 related issue. In the past, Apple has experienced iMessage outages that have affected iPhone, iPad and iPod touch owners across the planet so before blaming the issue on Apple, it's best to go check if the company is experiencing any issues.
To do that, head to Apple's support website which lists all of the company's main services. If the iMessage tab has a green box next to it, then there isn't an outage and it's likely an iOS 7 issue that is causing the problems.
Two Quick Possibilities
There are two quick and easy possible fixes to try should iMessage be broken in iOS 7. The first, toggle the service from on, to off, to on. To do that, head into the Settings, scroll down to Messages, and toggle iMessage from on to off. Wait about 15 seconds and then turn it on again. In the past, this has rebooted the service.
Another possible fix is to shut the device off entirely and leave it off for a few minutes. This also has fixed issues with iMessage in the past and it's worth a shot for those encountering problems.
If Those Fixes Don't Work, This Will
Those may not work and if they don't, here is a fix that should jump start iMessage. First, head into Settings. Go down to the Message tab and once inside, toggle iMessage from on to off.
Back out of this menu. While still in Settings, head to General. From there, scroll all the way down to the bottom of the screen until a Reset tab appears. Select that option.
There should be a bunch of options highlighted in blue text. Select Reset Network Settings. Confirm the choice once the prompt appears and the phone should reboot. This will only take around 15-30 seconds of time and once it's done, it will take the device back to the lock screen.
Once inside, head back into the Settings, back into Messages, and flip iMessage back on. The service should now be working.

As an Amazon Associate I earn from qualifying purchases.