Fixes for Batman Arkham Knight PC Problems Detailed
Video game developer Rocksteady Studios and Warner Brothers Interactive Entertainment have great news for those suffering from Batman Arkham Knight problems on Windows PCs. The two say, they're very close to releasing a fix to get the game working again.
A bulletin posted to the Batman Arkham Knight page within the Steam Store provides details on the patch coming to address Batman Arkham Knight problems. According to Rocksteady, the patch is in testing now. If it manages to pass all phases of testing those facing problems with the game can expect fixes within "the next two weeks." In case something goes wrong, Rocksteady says it'll report back in the next two weeks on any progress made towards fixing problems with the game.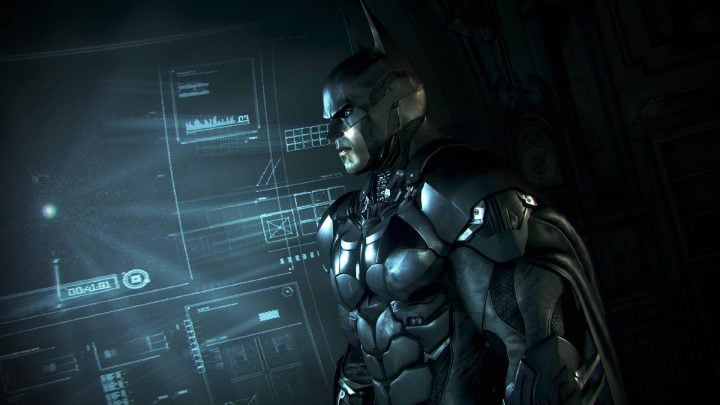 Players can expect this new patch to address a lot of the Batman Arkham Knight problems they've reported to Rocksteady since the Xbox One, PS4 and PC versions of the game originally launched in June. The game has been optimized for system memory and ram usage. That and better performance on graphics cards means that users should get a smoother experience going forward. That's key as one of the leading Batman Arkham Knight problems reported were related to very bad frame rates, particularly when there's a lot going on in the game. For example, the game would shudder as players zoomed around Gotham City exploding objects with the Batmobile.
Rocksteady is adding the ability to changing the amount of frames shown on the screen with this release. Toggles for adjusting film grain, motion blur, textures, filtering and mouse sensitivity are also coming. There's also a mechanical hard drive glitch that gets fixed with this update too.
Unfortunately, this upgrade won't address all the Batman Arkham Knight problems PC users have reported. The studio is still working on downloadable content and adding in the Photo Mode that Xbox One and PS4 users received in an update recently. Rocksteady will also let PS4 users skip the flash screens that are in the game at start-up currently.
That Rocksteady and Warner Brothers are promising fixes is certainly a good thing. It's unclear how many gamers purchased Batman Arkham Knight on PC before Warner Brothers was forced to pull it down because of how bad performance issues were. That being said, Most have concluded that testing should have kept Warner Brothers from ever releasing the troubled PC version in the first place. Steam commenters seem to subscribe to this line of thinking.
One user writes that it's a "shame Steam will not approve a refund on the DLC." He says he's moved on from the game, Batman Arkham Knight made headlines when Warner Brothers announced a six month long season pass for $40, more than half the cost of the base game. Even users who aren't have any issues with the PC version of the game can't get their downloadable content because Rocksteady wants to fix the performance issues first.
Rocksteady released new skins and extras this past Monday. Another user notes that "they delayed the first patch by at least two weeks? This after the game has been in this state for two months." He declares he'll never buy another video game published by Warner Brothers again.
Read: Batman Arkham Knight DLC Release Plans Detailed
Batman Arkham Knight was the most high-profile video game release of the summer. On Xbox One and PS4, the game worked mostly well, with graphical issues and confusion as to which stores offered the best pre-order extras. With Joker gone, the rest of Gotham's criminal elite are on the prowl. A new villain named the Arkham Knight rolls into town with an army of his own, seeking to occupy Gotham and destroy it from within. Batman is assisted by Oracle, Catwoman, Robin and Nightwing.
Microsoft's Xbox Store has new digital copies of the game on sale this week for $44.99.

This article may contain affiliate links. Click here for more details.