Fixes, More for Halo: The Master Chief Collection Incoming
Microsoft is dropping another huge update for its Halo: The Master Chief Collection first person shooter, and revealing more about its plans to add a fifth game to the compilation in the very near future.
Late yesterday video game developer 343 Industries announced a slew of new changes and feature upgrades to Halo: The Master Chief Collection. At the same time it revealed users can expect Halo 3: ODST as a free update next month.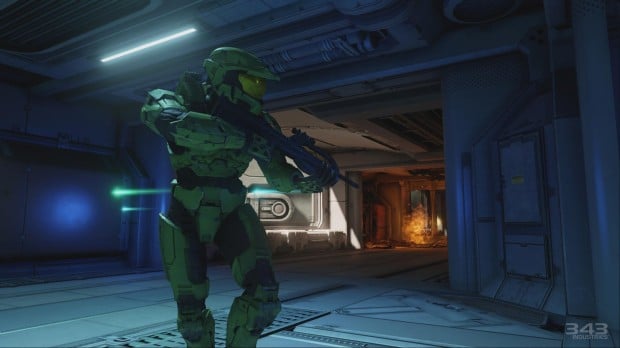 Changes in today's update to address the once massive list of Halo: The Master Chief Collection problems are plentiful. 343 Industries says that today's update makes rewards and penalties more consistent and fixes a bug that caused some users to drop in player ranking multiple levels after a loss in multiplayer. Because of these changes 343 Industries is resetting the leaderboards for the remastered copy of Halo 2 included in the game. The video game developer is adding new rankings to Team Slayer and Halo Championships, two playlists available through the game's multiplayer.
Those hosting games on Halo CE are no longer hit with more damage than those not hosting a game. That game also has an updated control scheme for the Boxer button layout. This update switches the buttons for throwing a grenade and switching a grenade. Halo 3's Forge sandbox area now includes support for all-game types, and 343 Industries says it's worked hard to fix network stability when playing a game. Weapon sound effects have been tweaked.
Overall, 343 Industries is hoping that users find the entire Party experience through out the game much improved. The developer says that it's improved voice chat consistency and made it more likely that sending an invite, accepting an invite or just voice chatting will work correctly. Issues holding the Guardians Are Coming Achievement and the Spartans Ops Achievement from unlocking are resolved in this latest update too.
This week's blog post doesn't reveal an exact date for the update that'll bring Halo 3: ODST to owners of Halo: The Master Chief Collection. The studio does say that it has plans to release the update and a free Relic map for Halo 2 along with its next major content update. Halo 3: ODST is one of the three games currently missing from Halo: The Master Chief Collection, which is a large, sprawling collection of all the previous games in the Halo franchise to feature series protagonist John 117.
343 Industries is giving away Halo 3: ODST as an apology for releasing Halo: The Master Chief Collection in a rough state. When it launched, the game was a digital wreck. Excitement for the game quickly turned into disappointment as users realized that they couldn't reliably connect to each other for multiplayer matches. Sometimes users who made it into matches were unceremoniously dropped from their party. The problems were so extensive that Microsoft allegedly pulled developers off other projects to help get Halo: The Master Chief Collection in better shape.
If getting the game fixed was very important last fall, it's doubly so now. Microsoft replaced it's Assassin's Creed Unity Xbox One Bundle with a bundle containing digital copies of Halo: The Master chief Collection earlier this year. Beyond that, it's heavily advertising the new bundle, hoping to build excitement for the Halo franchise ahead of this year's release of Halo 5 Guardians.
Those having Halo: The Master Chief Collection problems shouldn't need to do anything special to get this update. The Xbox One automatically downloads video game updates if it's in low-power mode. Users who don't have low power mode turned will be prompted to download the update the next time they attempt to start Halo: The Master Chief Collection.

This article may contain affiliate links. Click here for more details.