Flexible Smartphones Could Be in Your Pocket Next Year
Flexible phones could come out sometime in 2013, with Samsung leading the pack, according to a report from the BBC.
According to the report, many companies including Samsung, LG, Sharp, Phillips, Sony, and Nokia are close to mass producing flexible displays. Samsung's OLED displays will likely emerge as the first flexible screens put into smartphones, however.
If Samsung can make flexible displays by next year as well as flexible components inside the smartphone it could mean the next big Galaxy phones from Samsung will use the technology. Samsung could potentially use flexible displays in its flagship Galaxy S IV next year. There are some rumors about the Samsung Galaxy S IV already, but none mention flexible displays and Samsung likely won't announce the phone until at least mid-2013.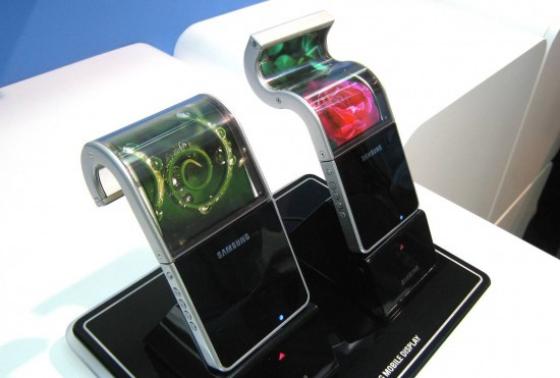 Samsung could also potentially put flexible displays into the next iteration of the Galaxy Note, which will likely launch even further into 2013 than the Galaxy S IV.
While Samsung will likely have the first flexible screen with color, BBC also mentions a company called Plastic Logic which works with E-Ink. E-Ink is already more flexible than other display technology, but for a flexible smartphone to use it the manufacturer also need flexible components.
There are possibilities beyond just smartphones, however. Plastic Logic shows the BBC a number of accessories that use flexible E-Ink displays that connect to smartphones. One of the more interesting examples is a watch that uses a larger, curved E-Ink display to show information from a smartphone such as the current music track that's playing.
Flexible displays are nothing new, as various companies have shown flexible prototype phones before. The technology is just about within reach, however, which is exciting for some users. Flexible smartphones need more than just flexible displays, however, every component including the battery need to bend.