Flipboard Updated to Support iPad's Retina Display
While there isn't a huge selection of applications on the iOS App Store that have been updated to support the new iPad's Retina Display, there are certainly some gems. Evernote, Infinity Blade 2, Amazon's Kindle App, just to name a few. Well, we can now throw in another popular app into the Retina Display update hat as Flipboard has updated its universal iOS application to support the new iPad's high-res screen.
Now, the Retina Display support is particularly good with an application like Flipboard which is an app that essentially curates all of your content from places like Facebook, Twitter and Instagram and puts it into a nice, magazine-style format for you to flip through.
We suggest adding GottaBeMobile in there as well.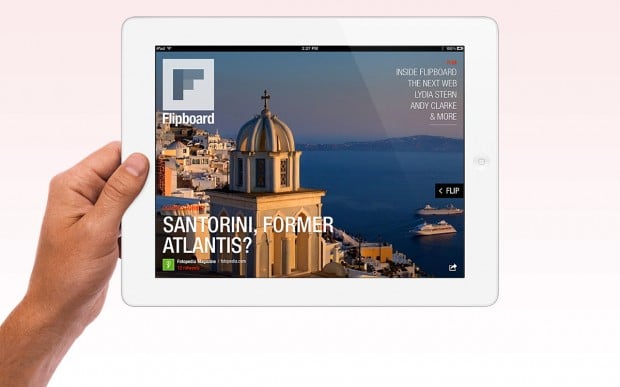 That being said, the text that shows up in Flipboard will now be richer. The images will be more detailed. And really, it's going to feel closer to a real magazine than ever before.
Other than the Retina Display, the application stays the same and still includes all of the great additions from the 1.8.2 update. Things like Cover Stories for the iPad, full-screen images, and the ability to pick topics of interest when you first install the application.
Maybe best of all, the application has been and remains free to download and, as you might imagine, we highly suggest giving it a try, especially if you are in possession of Apple's new iPad.
If interested, you can find Flipboard for iOS for download on Apple's App Store.

As an Amazon Associate I earn from qualifying purchases.