Forbidden Halo 5: Guardians Leak Spills Precious Story
Executives at Microsoft aren't likely enjoying the first Tuesday of the fall gaming season. YouTube viewers and Halo fans woke up to the unthinkable this morning: 11 solid minutes of leaked footage from the Halo 5: Guardians game that won't officially arrive on store shelves until late this coming October.
Leaked video of Halo 5: Guardians this morning in a video posted to the YouTube profile of Kookmyung Lee. There's no indication yet that Lee is a Microsoft employee or affiliated with Microsoft or developer 343 Industries in anyway. As such, still a mystery how Lee managed to acquire Halo 5: Guardians ahead of its October 27th release date.
There can be no mistaking the footage in this video. It isn't faked Halo 5: Guardians footage or a rehash of anything we've seen before. No, it's fresh footage of Blue Team, the group of Spartans series protagonist Master Chief John 117 leads, infiltrating a Covenant hide out. Rather than capture the video directly from its source, the videographer is holding up a camera that faces his or her television screen.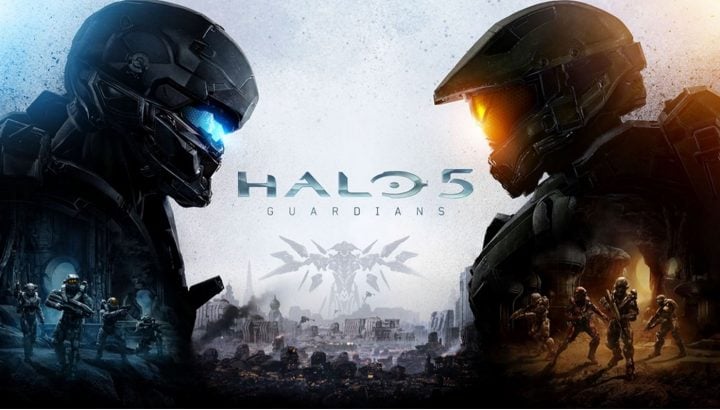 Read: Spectacular Halo 5: Guardians Trailer Arrives
In a cut scene kicks off the video footage then control of what is happening returns to the player. The video is dark and grainy, but still very viewable and that's why those purchasing Halo 5: Guardians will definitely want to stay a way from it. The leaked Halo 5: Guardians footage is impossible to watch without revealing small parts of the story. In its entirety, the leak last just over eleven minutes. Anyone who has pre-ordered the game already is better off not watching any of it.
Without diving into any story details, it is safe to say that the Halo 5: Guardians leak showcases the new features included with this game. We already know that Halo 5 players would have an entire team of Spartans at their command during the game's story. Microsoft already revealed that stages in the game would have vertical elements to them instead of being mostly set on a single plane. Ground Pound, a feature Microsoft included in its Halo 5: Guardians beta months ago, is used to great effect in the leaked Halo 5: Guardians footage too.
If Microsoft stays true to form, it'll have the video footage removed sometime over the next few hours. The company won't want to risk anyone's Halo 5: Guardians experience ruined by a leaker. Halo 5: Guardians is Microsoft's silver bullet this year. The game is a huge focus in its effort to catch up to sales of Sony's PS4. Halo 5: Guardians is completely exclusive to the Xbox One. It's not coming to Windows PCs, despite Microsoft showing renewed interest in that market with Windows 10.
It is interesting that this leak should come so soon after Microsoft itself posted video footage of the first moments in Halo 5: Guardians. It seems likely that 343 Industries, the internal studio Microsoft has developing Halo, is done creating the game. To their credit, Microsoft didn't include in gameplay footage with its video.
Read: Which Halo 5: Guardians Edition Should You Buy?
In Halo 5, Xbox One owners will fill the shoes of Spartan Jameson Locke and Master Chief John 117. Each has their own team and teases reveal that it seems to be Locke's job to hunt down the Master Chief and bring him in. The Halo 5: Guardians campaign is all new, with revamped multiplayer also playing a big role. At E3 2015 Microsoft revealed Warzone, a new multiplayer mode that drops two teams of Spartans into a massive sandbox with Covenant forces. Warzone seems very similar to Titanfall, a multiplayer only game that also launched exclusively on the Xbox One.

This article may contain affiliate links. Click here for more details.