Ford Pushes for More Integrated Euro-US Auto Market
Ford, along with allies in Congress, is pushing for a trade deal with the European Union that would allow companies to design one vehicle for sale everywhere in the world. Talk to any automotive enthusiast in the United States and they will tell you that Europe has some great cars. The Ford Focus RS is a vehicle experts would really like to see arrive in the US. Ford Sync, a technology that is present in almost every Ford vehicle in the US, only recently became available in Europe. Each country's regulations are responsible for differences between the vehicles.
When Ford introduced the newest version of the Fiesta, they pushed the "One Ford" initiative  The goal was to produce one vehicle suitable for all markets. It would reduce production costs. It would make it easier to train employees worldwide (everyone builds the exact same thing). It would also make it easier to diagnose and fix issues. Ford is making strides in this department, but there still are differences between vehicles sold in the United States and ones sold in Europe.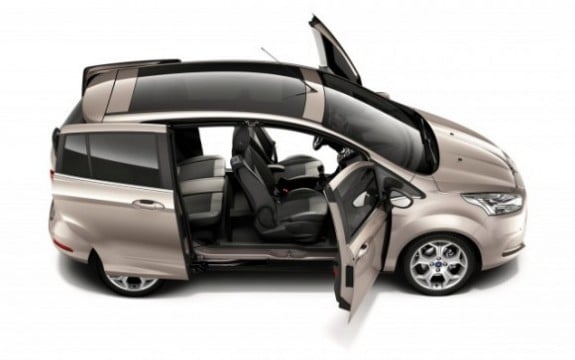 Ford claims this legislation will make things easier for all auto manufacturers by harmonizing regulation. Free trade with Europe is also a subject that Congress and the President can get behind. The President called for these talks during the State of the Union.
While American automakers agree that free trade with Europe is a great idea that would benefit everyone, American manufacturers categorically oppose Japan's inclusion in this agreement. Japan currently pays a 2% tariff on cars and 25% tariff on trucks imported to the United States. While the United States pays zero in tariffs when sending cars to Japan, the Japanese market traditionally buys Japanese brands. This makes it difficult for the Americans to gain a foothold in car sales there. As a result, the Big 3 has long lobbied Congress to continue to tax Japanese imported vehicles.
Despite this one exclusion, it's felt that making it easier for everyone in the United States and Europe to gain access to all the same great new-vehicle technologies can only help the industry and be a boon for enthusiasts and shareholders alike.