FordPass Wants to be the iTunes of Auto
FordPass is a new connected experience from Ford that is open to anyone, as the company looks to disrupt the experience of driving, owning and buying vehicles. In addition to the service, the company also announced FordPay.
Ford CEO Mark Fields announced FordPass at the North American International Auto Show in Detroit, highlighting the impact Apple had on the music industry as he unveiled Ford's plans to move from your car to your phone.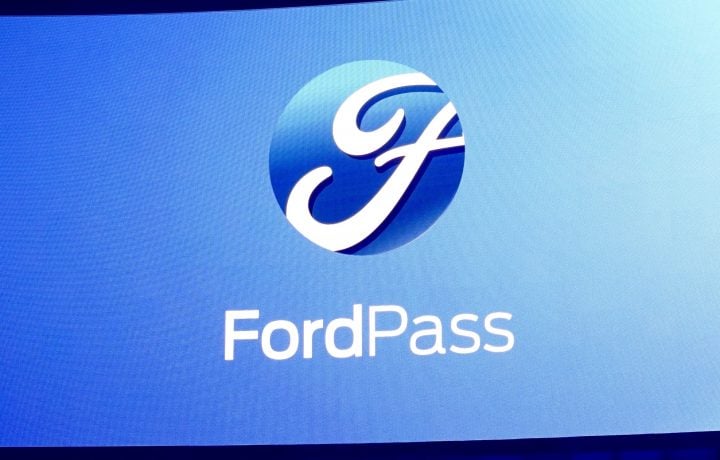 Anyone can use FordPass, whether you own a Ford or not, and the service includes four different benefits that can help you get around with the help of live FordGuides, find parking, earn rewards and go to a FordHub to design a new car.
The FordPass release date is in April and images suggest that it will come to Android and iPhone.
FordGuides Help You Stay Mobile
Part of the new service is the option to press a button and connect to a live FordGuide who can help solve problems you have with logistics including where to park and how to get around. Similar to how Amazon offers live, human support with the Amazon Fire, FordGuides can help solve hassles of getting around and finding parking.
Ford offers the following example, "A member decides he would like to book advance parking for an upcoming show but is unsure how to reserve it, one push of a button on his smartphone lands him in a live chat with a FordGuide who will lead him through the options and help to reserve parking."
This service is free, even if you don't own a Ford and the guides are not there to sell you products.
FordPass Marketplace & FordPay
Part of the FordPass platform is a marketplace to find parking and share rides with other users.
Ford will partner with ParkWhiz and Parkopedia to help you find parking and with FlightCar to share a vehicle when traveling. Upcoming services could include ride-sharing, car sharing and support for transportation that involves multiple ways to get from A to B.
When it comes time to pay for these services, you don't need Apple Pay or Android Pay. FordPay will allow you to pay for these services using a virtual wallet that holds all of your payment information.
If you own a Ford, the app will also allow you to connect to a preferred dealer and schedule an appointment or manage Ford Credit loan details.
FordPass Appreciation & Rewards
On top of helping you find a place to park and showing you how to get around, FordPass Appreciation can help reward you for the things you are already doing.
With FordPass Appreciation users will get access to special events, merchandise and rewards from companies like McDonald's and 7-Eleven.
FordHubs Connect to Innovations
Rounding out the experience are FordHubs located in New York, San Francisco, London and Shanghai. These will allow users to understand the mobility options in the city that the Hub is located and see new vehicle reveals.
Users can also connect with FordGuides in person, which will allow users to understand how to meet transportation needs in their city. The first FordHub launches in 2016 at the Westfield World Trade Center in New York.
Ford provided accommodations during our coverage of NAIAS.