Forget a Reboot, Microsoft Needs a Clean Install to Get over Stalled Growth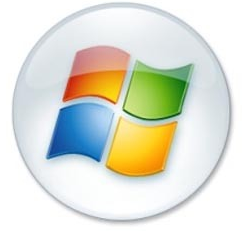 It appears that Microsoft is about to buy Skype for $8 Billion, but based on a recent report from Forbes, this may be the dumbest thing Microsoft has done since launching Windows Vista. While you may not need to take a look at the financial performance to guess that Microsoft is having a rough go of it, the financials tell a sad story of as stalled company, struggling to grow in a market where it is no longer the de facto leader.
According to Forbes, Microsoft has stalled. Unlike a stalled car or a computer which get's hung up, companies have a rougher go of things, with 93% of stalls resulting in a future growth of less than 2%.  This prediction of performance isn't guaranteed, but based on the actions Microsoft is taking, the company appears to be trying to "Repair Startup" and scanning for viruses instead of taking the time to do a proper "fresh install".
Microsoft is facing numerous pressures from Google and Apple as well as from consumers who are shifting their demand away form the PC. Are notebooks dead? Of course not, but there are so many more options out there that consumers are looking for the tools that fit their needs. This means that despite the push to have a computer in every house that exploded in the late 90's, consumers are finding that a tablet or a smartphone and a connected HDTV may be the perfect computer for their current needs.
Market Changes Affecting Microsoft (Forbes):
The overall PC market declined by 2% last quarter
Consumer PC shipments dropped 8% last quarter
Netbook sales plunged 40%
Combined with these declines, Microsoft hasn't been able to carve out a stronghold of Windows Phone 7 users, gain a loyal following for Bing or deliver a new Tablet centric operating system that appeals to consumers that are spending mountains of cash on slates instead of traditional Tablet PCs.
All of these forces combine to put Microsoft in a rough spot. The company appears to be stuck in Einstein's definition of Insanity, "doing the same thing over and over again and expecting a different results." Unfortunately, it may be too late for Microsoft to take a "fresh install" because of the lead that the competition has. This isn't just an issue that worries investors, it is a top concern of app developers which is another issue for Windows Phone 7.
As Forbes puts it,
Customer solutions are now in the market, and the early leaders – Apple and Google Android – are far, far in front.  The costs to "catch up" – like in on-line – are impossibly huge.  Especially since both Apple and Google are going to keep advancing their solutions and raising the competitive challenge.  What we'll see are more huge losses, bleeding out the remaining cash from Microsoft as its "core" PC business continues declining.
The numbers don't spell certain doom for Microsoft, even if they do point to the death of the netbook (as an underpowered companion PC). The same formula Forbes used to come up the future growth of 93% of stalled companies does show that 7% of companies can turn it around and enjoy higher growth rates.
The only question is, can Microsoft find the right install disc and recovery software before shareholders and end users lose interest.

As an Amazon Associate I earn from qualifying purchases.