Forget the iPhone 4S or iPhone 5, I Want the iPhone 4G
Apple will kick off its iPhone event and announce the next best selling phone (or phones) in just a few minutes. With a ton of pent up demand and bored iPhone 4 users out there, Apple doesn't have to do a whole lot to sell tens of millions of these things, but there's a good chance that Apple won't release the iPhone may of us want: the iPhone 4G.
Assuming Apple sticks to its iPhone nomenclature, the introduction of an iPhone 5 would be a complete redesign. The introduction of the iPhone 4S would likely mean a specifications update, but not a lot of changes on the cosmetic side. Those are the two names for the new iPhone that are being thrown around by most pundits and analysts.
Most phone manufacturers are touting their 4G chops with good reason. Above is an example of my HTC Thunderbolt running the Speedtest app on Verizon's 4G network.
And above is the same app on AT&T's 3G network. Which one would you rather have? This is the reason why I carry an Android device in one pocket and my iPhone 4 in the other.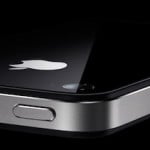 I hope Apple announces the iPhone 4G, something that directly targets users hoping to use their iPhones on the major carriers' speediest networks. The difference between using a 3G network and 4G network is night and day. With Verizon's 4G LTE service, for example, I can stream HD video the same way I can using my home's Wi-Fi network. I can upload and download large files from anywhere. My Verizon 4G LTE service is much faster than many people's home Internet connection, including my in-laws'.
Perhaps the iPhone 5 or iPhone 4S will come with 4G, but the only sure bet is if Apple goes ahead and names the new device the iPhone 4G.
Most American consumers probably don't understand the difference between 3G and 4G, which may be one of the reasons Apple won't include the newer technology in the new iPhones. For many users, 3G is good enough.
Another issue to consider is that Apple intentionally limits the size of its product portfolio. Americans are lucky in that Verizon, AT&T, Sprint and T-Mobile are investing heavily in 4G rollouts. That's not the case in a lot of countries, which means Apple would be shipping a bunch of 4G devices to locales where they'd have to roll back to 3G networks.
There are also technical reasons why Apple may be shying away from 4G. The new radio technologies use a lot more energy than 3G, which means shorter battery life. Most users would rather have an iPhone that lasts all day than one that runs out of juice by the afternoon. I'm in the minority and I want an iPhone with 4G now…not this time next year.

As an Amazon Associate I earn from qualifying purchases.