Former Palm CEO Jon Rubinstein Leaves HP
According to a report from AllThingsD, former Palm CEO Jon Rubinstein has left Helwitt-Packard effective immediately. It was Rubinstein who was at the helm of Palm when it was bought by HP back in April of 2010  for $1.2 billion. HP is saying that Rubinstein left after he completed 12-24 month commitment post-acquisition and the man himself is saying that he is going to be taking a break.
Rubinstein had apparently not been seen on the HP campus since former company head Leo Apothaker decided to get out of building webOS hardware.
As we now know, HP has decided to open source webOS.
Besides the acquisition, Rubinstein also led the company when it introduced its first webOS device, the Palm Pre, a device that the company and many others thought would be able to compete against Apple's iPhone.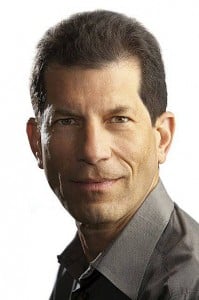 The phone didn't sell as well as Palm and Sprint, the carrier who played host to it, may have liked but the company nevertheless released a couple of other devices including the Palm Pre 2 and the Palm Pixi.
While the phones may not have grabbed a big piece of the market, webOS itself was widely recognized as being a fantastic operating system.
Many companies were interested but it ended up being HP who took the gamble and bought Palm.
It ended up losing big.
In all, it would appear that the company lost close to $3.3 billion dollars from the acquisition, one of the main, if not the main reason the company ousted Apothaker and installed former eBay CEO Meg Whitman as its new leader.
So where does Jon Rubinstein go from here?
We have no doubt that he'll find a home after some much deserved rest.
The last year probably was not an easy one for him.

As an Amazon Associate I earn from qualifying purchases.