Forza 5 Box Art Shows What Xbox One Game Packages Will Look Like
A new image from Microsoft's Major Nelson shows the box art for Forza Motorsport 5, one of the few announced Xbox One launch titles.
The image shows the box art of Forza Motorsport 5, which is surprisingly simple compared to the box art of many current generation video games. The box art simply shows a sports car turning a corner on a racetrack with a castle in the background and the logo of the game floating in the sky above it.
Read: Xbox One: 5 Exciting New Features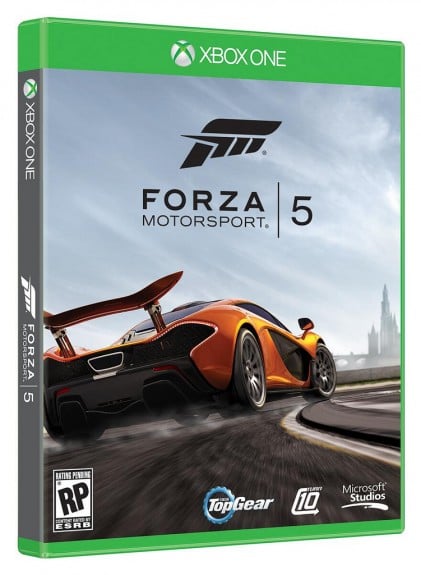 The box ast also shows that Xbox One game boxes will look very similar to Xbox 360 game boxes. Microsoft will keep green as a major color for the console, even though it doesn't use green on the console itself or on the Xbox button on the controller. The plastic case will stay green, and the banner on top of the box art is green as well.
The spine of the case is a simple gray with white lettering and the same green bar from the front of the box. It seems that Microsoft is applying its flat design language to the boxes of Xbox One games.
The box art doesn't include any mention of the Kinect sensor, so it's not clear what Kinect game boxes will look like. Microsoft won't use the purple branding for Kinect titles on the Xbox One, but that doesn't mean it won't use something to distinguish Kinect-enable games from other games.
Read: Microsoft Xbox One vs. Sony PlayStation 4
https://youtu.be/r46D1lRpO1k
Unfortunately, while we now know what the box of Forza Motorsport 5 will look like, we don't know how much the game will actually cost.
As a launch title, Forza Motorsport 5 serves as a showcase of what the Xbox One is capable of. The announcement trailer of the game showed impressive lighting effects and beautiful cars with a fantastic amount of detail. The game may look different when gamers actually get a chance to play it, but so far it look pretty impressive.

As an Amazon Associate I earn from qualifying purchases.