Forza 5 Update Brings Cheaper Cars and New Game Modes
After a lot of backlash from the Forza gaming community, developer Turn 10 will be issuing a Forza 5 update at some point this month that will hopefully win over the hearts of long-time Forza fans who found Forza 5 to be a bit underwhelming.
The update will come with two new game modes as well as lower prices for all the in-game cars (but only the ones that came on the disc, so DLC car packs aren't getting the discounts). All the on-disc cars' prices will be slashed by 45% — nearly half off, and some cars are seeing bigger discounts — in order to make it a bit more realistic to level up in the game and get more cars in a reasonable time frame.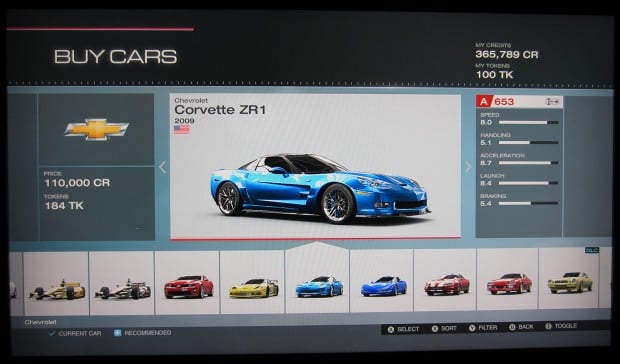 As for the two new game modes, they're called Drag Racing and Tag. Drag Racing is very similar to the drag racing featured in Forza 4; Up to 16 players can challenge each other in a lobby in one-on-one straightaway races, or there are simultaneous drag races for up to eight players at a time. Obviously, the player to get to the finish line first wins.
In Tag, there are three different versions that you can play. The first method, one player is "it" and must run from the other players in order to win. In the second version, one player is "it" and must tag other players to make them "it" as well, with the last standing player winning the match. The third variant sees one player as "it" and must tag other players to pass the "it" status along to them, with the player having been tagged the least winning the match.
Read: Forza 5: The Ultimate Grinding Game
As for the changes in the currency and prices in Forza 5, Turn 10 is "dramatically increasing the rate at which credits are earned in the game," with the bonus amount earned when you level up in Forza 5 being more than doubled. As for prices of cars, the Lotus E21 grand prix car, which is one of the fastest in the game, will be slashed from 6,000,000 credits down to just 2,000,000 credits.
Turn 10 says that they screwed up a bit with Forza 5's economy, and that Forza 4 had a bit better way of doing things, so the developer made sure to look back on the previous game as a template to make changes to Forza 5. We're not sure when exactly the update will hit, but it could come as soon as early next week.