Forza 5 Will Require One Time Internet Connection To Play
Xbox One launch title Forza Motorsport 5 is playable offline like many other upcoming Xbox One games, but the game won't work without a one-time Internet connection to download a day one patch.
In an interview with IGN Dan Greenawalt, studio head at Forza developer Turn 10 Studios said that gamers will have to connect go online at least once in order to play the new game. That's because the studio's development time won't let them put everything on the disc. Gamers will have to download some of the game content as day one DLC before they can play.
Read: Microsoft Shows Off Xbox One Exclusives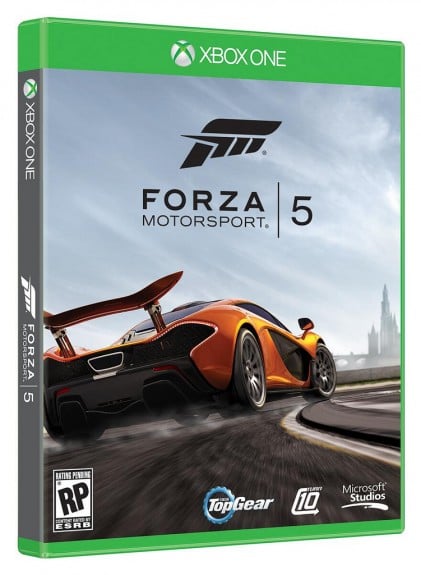 The day one downloadable content will include Forza 5's Drivatars as well as several tracks and cars. Without that content, the game won't function at all.
While gamers will have to download Drivatars when they boot up the game, the feature is all but useless without an Internet connection. Drivatars will use the cloud to create driver profiles of gamers, letting players race against AI that makes decision their friends would make on the racetrack. Without a connection, however, gamers will just have to race against the default AI opponents.
Many games on the Xbox 360 and PlayStation 3 currently have day one DLC or title updates that players can or should download as soon as they launch the game, but those updates aren't always required to play offline. Forza 5 is unique in that it's a game that gamers can play offline that requires a one-time connection.
Forza 5 will likely play best when gamers have a constant Internet connection, if only so they can use the game's Drivatar features. With Microsoft focusing a lot on the "infinite power of the cloud" with the Xbox One, it's likely not alone in that. While Microsoft won't require a connection for the Xbox One, many games will likely require or at least expect a constant connection.
Some next-generation games like Titanfall and The Division simply won't work without an Internet connection. Gamers without constant connections may have to double-check every game they buy next generation, as even some mostly single-player games may require constant Internet connections.