Forza 6 Apex Beta Release: 3 Things to Know
Some of Microsoft's most popular Xbox franchises have made their way to Windows PCs. Quantum Break took the leap on launch day. Gears of War Ultimate Edition, Rise of the Tomb Raider and Killer Instinct are there too. This summer, Microsoft gives Windows gamers another title that's previously been unavailable to them. The Forza 6 Apex Beta release begins soon.
Forza 6 Apex is Microsoft's Turn 10 development studio creating something new out of something it's already delivered to Xbox One owners. Besides providing stunning visuals through its support of 4K display technology, Forza 6 Apex will let users play some of the series' best content on their Windows PC.
Here are three things that you need to know about the Forza 6 Apex Beta coming soon to Windows 10 PCs.
Forza 6 Apex Beta Cars, Tracks & Content
The signature feature of Forza and the Forza Horizon games in the last few years has been an ever-evolving online system that allows players to race against their friends, even when their friends actually aren't online. This feature is called Drivatars and it'll be available in Forza 6 Apex and its beta. Additionally, the game will feature leaderboards for comparing track times.
A Career Mode inside of Forza 6 Apex and the Forza 6 Apex Beta will provide all the racing. The Forzavista views allow players to get a look at their cars from every angle. 63 cars will make their way into the game in all, with 6 different tracks. Night Mode and Weather Modes from Forza 6, are included in the game and beta too.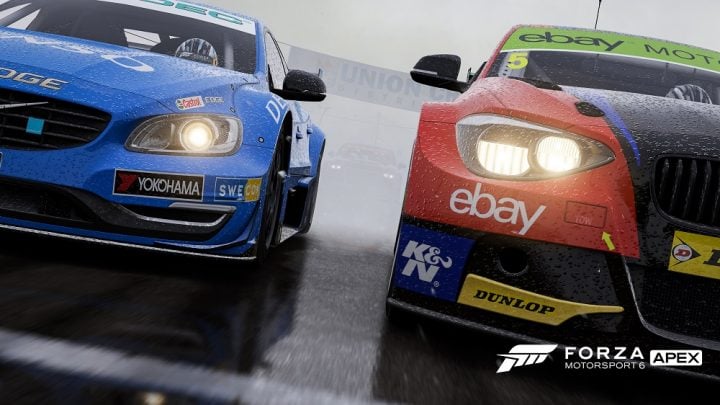 Forza 6 Apex Beta Release Date
The Forza 6 Apex Beta release date is May 5th, Microsoft confirms in a recent post on its Xbox Wire news blog. On that day, Xbox on Windows players can download the game directly from the Windows Store and try out the game's different tracks and beefed up support for high-end displays.
Rather than wait to add new content, Turn 10 will put the Forza 6 Apex Beta on a steady update cycle. Delivering new features regularly through the Windows Store as title upgrades rather than DLC that users have to purchase outright. Forza 6 Apex Beta won't have support for racing wheels at first, but it will get that at some point in the future.
The design editor that's available in other games won't be available in Forza 6 Apex, but content made with the editor and approved by Turned 10 will get added at some point. V-Sync and a frame rate counter will get added sometime down the road during the beta too. Because of the rolling updates schedule, there's no end date for the Forza 6 Apex Beta.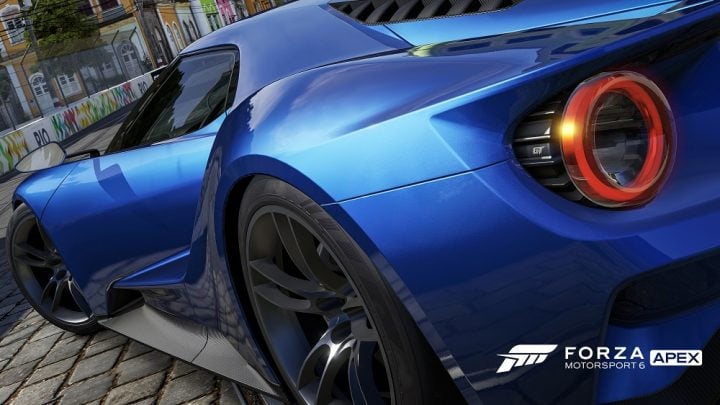 How You Get the Forza 6 Apex Beta Release
The May 5th Forza 6 Apex Beta release is what Microsoft describes as an Open Beta. This means that users won't have to worry about codes or pre-ordering the game. Absolutely anyone with access to the Windows Store will be able to get the beta.
Update: Forza 6 Apex is now available in the Windows Store.
Requiring the Windows Store does put up some barriers for some. To get access to the Windows Store, you need Microsoft's Windows 10 operating system. Until this summer, it's still available as a free upgrade to anyone that has Windows 8.1 or Windows 7 installed on their machine. Once upgraded, users will need to create a Microsoft Account to download apps and games from the Windows Store.
Of course, gamers will also need a Windows PC with enough power to handle the Forza 6 Apex Beta. That's where things get a bit interesting. Forza has always aggressively pushed the limits of Xbox hardware and it's doing so on PCs too.

Turn 10 recommends a PC with an Intel Core i7 3820 processor, NVIDIA GeForce 970 or AMD Radeon R9 Graphics card, 30GB of storage, 12 GB of RAM and 4GB of dedicated VRAM. Getting the best out of the Forza 6 Apex Beta will require at least an NVIDIA GeForce GTX 980ti, 16GB of RAM and more than 6GB of dedicated VRAM.
Unfortunately, the Windows Store doesn't support pre-downloads in any way. This means that users can't prepare for the Forza 6 Apex Beta by downloading a copy of the game early to their PC. If past experiences are any indication, the game will surface in the Store around noon Eastern Standard Time on May 5th.
Turn 10 says that it's aiming to get  Forza 6 Apex on the Windows Store in final form sometime this April, but doesn't clarify any further. We do know that the even the final game will be available free of charge. Users will have the option to spend in-game currency or real-world money on some things in Forza 6 Apex.

As an Amazon Associate I earn from qualifying purchases.