Forza Horizon 2 Demo Release Date Details
Owners of Microsoft's Xbox One console will be able to try Forza Horizon 2 roughly two weeks ahead of its launch day. Microsoft revealed that and a bit more this morning when it announced the Forza Horizon 2 demo release on its Xbox Wire news blog.
The Forza Horizon 2 demo release date is September 16th for users who own Microsoft's Xbox One console. The final version of Forza Horizon 2 launches on September 30th, giving users tons of time to roam around the game's landscapes and compete against their friends in casual races and more.
Revealing the Forza Horizon 2 demo release date wasn't the only detail about the game the company revealed this morning. It also posted a huge chart revealing all the achievements that users can earn through the game. Forza Horizon 2 seems to perfectly walk the line between making it very easy for users to earn achievement and build their Gamerscore and giving users something to strive for. For example, the first achievement in the game is obtained by just showing up to the title's in-game racing festival. Other achievements are based on how many cars users own or what type of wristband they're able to obtain.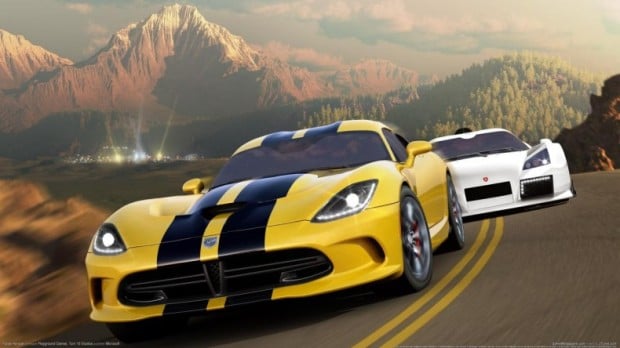 Achievement balance is key here because Forza Horizon 2 isn't like most of the Forza racing games that Microsoft has launched in the past. On Forza Horizon 2 demo's release date users will find that many of the details they were able to alter in past titles in the franchise, like Forza Motorsport 5 aren't here. Instead of being a heavy simulation like Forza 5, Forza Horizon 2 is more about making driving games fun. There are still driving physics to keep in mind and cars to collect, but it's more about the thrill of the race than actually being a car fanatic. It's a great title for users who just don't find Forza 5 all that exciting because there's too much to pay attention to. The success of the original Forza Horizon for Xbox 360 proved that there is a market  for driving games that don't require users know absolutely everything about how a car runs.
Earlier this year Microsoft revealed that Forza Horizon 2 would borrow the Driavatar system that made Forza 5 so unique. Drivatars are actually computer drivers that play for users in the game. Forza learns about the user and their driving habits then endows their driveatar with those same driving habits. A user's Driavatar races against other players using the same gamertag as the owner it's based on. Users never actually race against a single computerized character in Forza 5. Instead, every other driver a user sees is Driavatar. Driavatarswho are successful earn experience points for their user – even when that user isn't online.
In addition to offering paired down mechanics, Forza Horizon 2 will feel fundamentally different from its namesake in other ways. With Forza 5 users simply used menus with their speed time and more to figure out which tracks to race next. Forza Horizon 2 turns that on its ear. Like Forza Horizon, Forza Horizon 2 will feature an open world. Users will be able to drive around Europe to compete in different races. All the while, they'll also be able to admire the scenery.
In its Forza Horizon 2 demo release date details, Microsoft only alludes to there being a demo for users of its Xbox One console. It completely omits the Xbox 360. That's despite Microsoft having already announced that Forza Horizon 2 will also come to the Xbox 360 on September 30th. Presumably, this isn't a mistake and Microsoft doesn't have any immediate plans to release a demo for the Xbox 360.
When Forza Horizon 2 launches on September 30th it'll cost $60.

As an Amazon Associate I earn from qualifying purchases.