Forza Horizon 2 Release Date: 5 Things Buyers Need to Know
With just hours left until Forza Horizon 2 arrives on store shelves, a lot of users are looking for all the information they can find about the upcoming game.
Don't let the game's position as an off-shoot of the original Forza series confuse you. Forza Horizon 2's launch is just as big, if not bigger than the Forza 5 game Microsoft released last year during the launch of the Xbox One. Here's what you need to know about Forza Horizon 2 ahead of its release.
You Don't Have to Buy an Xbox One to Get Forza Horizon 2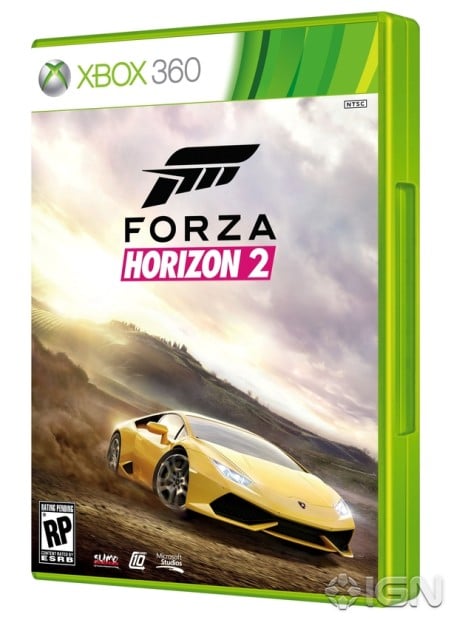 The biggest misconception about Forza Horizon 2 has to be that users will need to upgrade to the Xbox One to get their hands on it. That's simply not true. Instead of using Forza Horizon 2 as a way to lure potential upgraders into purchasing an Xbox One, Microsoft opted to release a version that's also available on the Xbox 360, its last generation gaming console. This gives Forza Horizon 2 buyers the chance to define their own experience. They can treat this opportunity as a reason to upgrade or stick with the console they already have.
Forza Horizon 2 for Xbox One & Forza Horizon 2 for Xbox 360 Aren't the Same Game
No, you didn't read that wrong. Both versions of Forza Horizon 2 launching late tonight are to be considered the same game in a broader sense. The open-world concept in both games is the same and users can expect the same cars and levels. In a stricter sense users aren't getting the same game though. At least, not if you care about looks. The Xbox 360 version of Forza Horizon 2 will have shorter drawing distances and lower quality graphics. This is because the Xbox 360 is now approaching 10 years old and isn't capable of outputting the same kind of graphics as the Xbox one.
In watching one YouTube video, it becomes absolutely clear that the Xbox One version of the game just looks better. Trees and landscapes are gorgeous, even the menus look different. Forza Horizon 2 for the Xbox 360 uses the same graphics engine from Forza Horizon. Forza Horizon 2 for the Xbox One will use the same graphics engine that Turn 10 Studios developed for last year's Forza Motorsport 5.
Pre-Order for Some Forza Horizon 2 Bonuses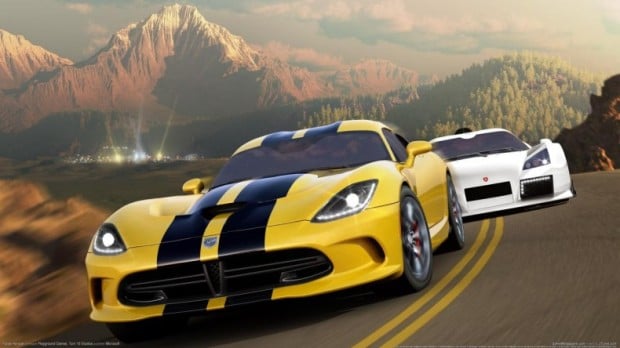 Forza Horizon 2 is already available for Xbox One users to pre-order and download before the game official unlocks at 3 a.m. Eastern Standard Time tonight. Users who purchase a Day One copy of the game get some extras. Additionally, GameStop is giving users who pre-order a special code that they can redeem for the 2011 Lamborghini Gallardo LP570-4.
Every Day One Edition Forza Horizon 2 for Xbox One game comes with three free exclusive cars. They are the 2014 Ford Fiesta ST, 2012 Dodge Challenger and the 2014 Mercedes-Benz A45.
Get the Right Version of Forza Horizon 2
In addition to the standard versions of the game, which will cost $60 there are other versions too, further complicating things. Forza Horizon 2 Day One Deluxe Edition costs $79.99. In this version users get the three cars that one with the basic Day One edition along with another five car VIP pack that includes the 2012 Lamborghini Urus, 2014 Tesla Model S, 1967 Ferrari 330 P54, 1949 Mercury coupé and the 2013 Dokervoort D8 GTO. Users who don't have the VIP pack won't be able to participate in what Microsoft is calling "exclusive multiplayer events" or get "special in-game recognition." This version also includes double the standard rewards acceleration for leveling in the game. The $99 Forza Horizon 2 Day One Ultimate Editiongets users everything in the previous two versions. Also in the mix are six monthly updates that add 5 cars each to the game. A special Car will give uses the 2010 Noble M600 free.
Buying the Forza Horizon VIP Pass separately will cost players $19.99.
This Isn't Like Forza Motorsport, Completely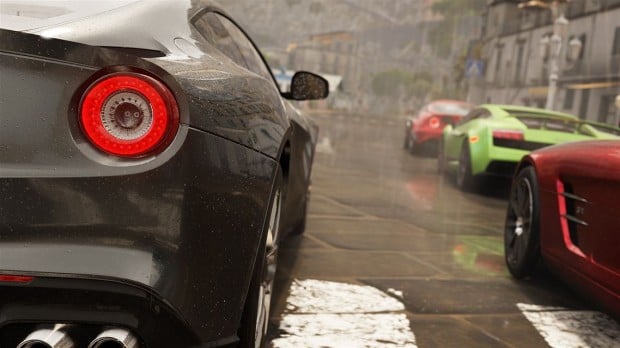 The world that users inhabit in Forza Horizon 2 is an open-world one. That is to say, players drive for place to place around southern Europe looking for opportunities to get add-ons for their cars and pick up some extra content. There's a story about a racing festival that lends some context and connects everything together. The locations and tracks in the game should feel open, fresh and new – unlike the now age-old tracks that are featured in Forza Motorsport 5 and familiar to all racing fans. In this way, Forza Horizon 2 should feel completely different from Forza Motorsport 5.
That being said, there definitely are some similarities. Forza Horizon 2 uses the same Drivatar system as Forza Motorsport 5. That means in many races you'll be playing against the imprint of your friend's own driving habits. This also means that you'll be able to unleash your own Drivatar on your friends to earn in-game currency. Expect a lot of questionable driving.
Read: Forza Horizon 2 Release Breakdown
Forza Horizon 2 goes on sale at Wal-Mart at midnight and other retail stores tomorrow for $60 for the basic version. It's already available for pre-order and download now on Xbox Live, but won't be playable until 3.a.m tonight.

As an Amazon Associate I earn from qualifying purchases.