Forza Horizon 3: Demo, Editions & More
The gaming industry is a crazy place, with releases always changing and new features always on the horizon. For all the things that Microsoft shifts, releases and changes every year, one thing that has remained constant is Forza. Every year there's a new Forza driving game. Last year, Microsoft celebrated Forza 6's new rain and night-time driving modes. This year, we're gearing up for the Forza Horizon 3 release on Xbox One.
Forza Horizon 3 is a continuation of the arcade racing game series that Microsoft introduced to compliment Forza Motorsport. Motorsport is a complete professional racing simulation, with the complexities that a game about professional racing requires. The Horizon series is for Xbox gamers that love driving titles, but don't necessarily want or need complexity. Fast, attractive cars, amazing landscapes and an open-world are what they require.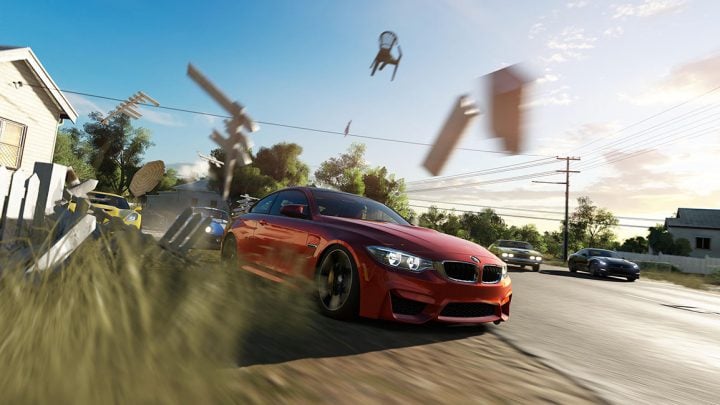 Forza Horizon 3 is Set in Australia
The Forza Horizon series gets its name from the vistas that players wouldn't get to see racing on tracks in a Forza Motorsport game. Through Horizon, players travel entire regions, attending car festivals and doing street races. It's sort of like the Olympics in that every region has its own character and flavor.
Forza Horizon 3 is set in the hot wilds of Australia. Players can expect to race through small towns, beaches, forests and more, developer Playground Games says. The open-world in Horizon 3 is the biggest attempted in the series to date.
Forza Horizon 3 Release Date & Editions
Forza release dates are just as predictable as their announcement at each year's Electronic Entertainment Expo. Microsoft reveals the game in June, then announces it'll arrive on store shelves in the late summer. Forza Horizon 3 is no different.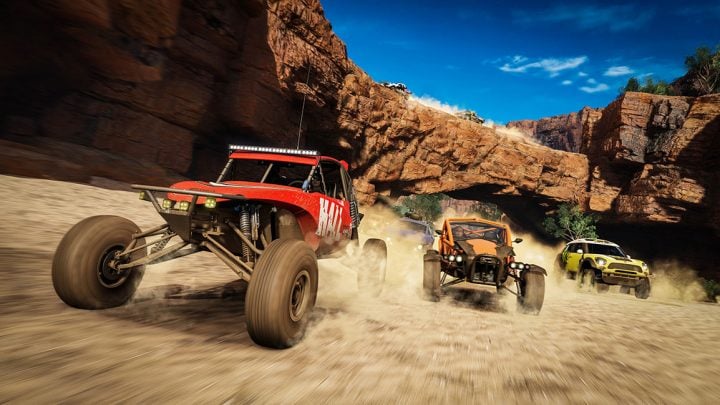 The official Forza Horizon 3 release date is September 27th. That's around the same time that previous games in the both Horizon and Motorsport titles have launched. Microsoft is embracing the three edition standard that other publishers are.
Forza Horizon 3 Standard Edition, Forza Horizon 3 Deluxe Edition and Forza Horizon 3 Ultimate Edition are all available for pre-order through the Xbox Store right now. The standard edition comes with just a copy of the game. Deluxe Edition costs $79.99. It includes a Motorsport All-Stars Car Pack and VIP Access. $99 Ultimate Edition includes everything that these other editions do, plus a Car Pass that gets users 6 new car packs once a month. Each car pack contains 7 new vehicles. It's also worth noting that those who get Ultimate Edition get to play the game on September 23rd. All of these editions are for Xbox One, Forza Horizon 3 won't be coming to Microsoft's Xbox 360.
Those that place a Forza Horizon 3 pre-order get two car packs absolutely free. They are the Horizon 2 Rockstar Car Pack and Motorsport 6 Meguiar's Car Pack.
Forza Horizon 3 Gameplay Changes
Forza Horizon 3 has a total of 350 cars, Playground Games and Microsoft says. That's in addition to the game also offering the biggest region recreation the series has ever attempted. Each of the cars will use the ForzaVista camera to let players sit in the driver's site and ogle at every orifice.
As for the mission types, the game will offer Convoys, Drift Zones, showcase events and huge jumps. Players can go through the game's missions on their own, or hire their friend's Drivatar to go along with them. Drivatars are the digital recreations of players that were introduced in Forza Motorsport 5. They don't have to stick to Drivatars though. Through 4 player co-op, their friends can come along for missions and more.
Customization is big for the Forza Horizon 3 release. The new Blueprint feature lets users customize races and challenges. There's also driver, character, license plate and paint job options for those that really want to dive into the game and make their vehicle their own.
Forza Horizon 3 Demo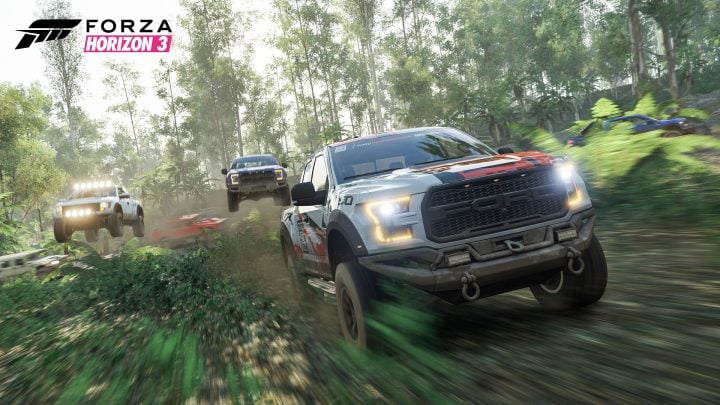 Launching on September 12th, a special Forza Horizon 3 Demo allows users test the Lamborghini Centenario, BMW M4 Coupe, Ford Shelby GT350R and HSV Limited Edition Gen-F GTS Malo. Anyone can download the Forza Horizon 3 Demo here.
Forza Horizon 3 is for Xbox One and PC
One of the accomplishments Microsoft is proudest of most is Xbox Play Anywhere. Games that offer Play Anywhere basically include an additional free game for Windows PCs. Forza Horizon 3 is a play anywhere title, meaning those with Windows 10 installed only have to purchase the game once. Their game saves should work between Xbox One and their PC. Xbox on Windows already supports multiplayer.
Read: Xbox Play Anywhere: What You Need to Know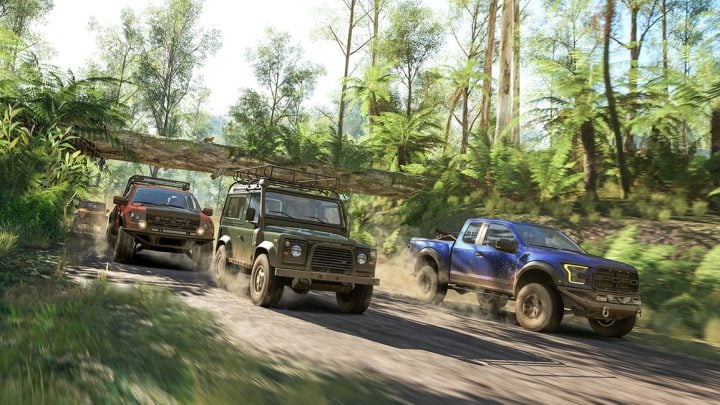 One thing interesting to note is that while Forza Horizons 3 is a play anywhere game, Microsoft says on its store page that doesn't mean features for both games are the same. "Features may vary between Xbox One and Windows 10 versions of game."
Even if some features are different, it beats Xbox Live gamers having to purchase two separate copies of the game.
Gotta Be Mobile will have more on Forza Horizon 3 as it gets closer to release.

As an Amazon Associate I earn from qualifying purchases.