Forza Horizon 3 Pre-Orders: Everything That You Need to Know
When you're a company that makes video game consoles, a great deal of your products identity is locked up in its line-up of exclusive games. Over time, those franchises come to define their platform. Microsoft's Xbox One has three defining game franchises. We got a new edition of Halo last year, and we can expect Gears of War 4 this October. Forza Horizon 3 pre-orders have already begun.
Forza Horizon fans know the drill by now. The game is a counterpart to Forza Motorsport, offering a different kind of racing experience for those that are into fast cars and street racing and maybe somewhat bored by Motorsport's Top Gear commentary and official racing tracks. Forza Motorsport 3 leaves continental Europe behind for the beaches, valleys and forests of Australia. This time around, players aren't just a participant in a racing festival. They're managing the festival by recruiting their friends' avatars, setting up races and more.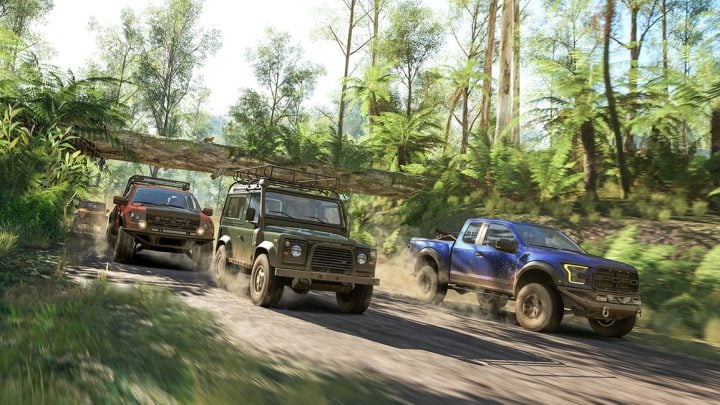 Read: Forza Horizon 3: Demo & More
The Drivatar system that's allowed Xbox One owners to race against their friends' records since Forza Motorsport 5 is back. So is the ForzaVista car viewing system. This year's Horizon Festival takes place in a completely open world. Everything isn't the same though. Besides those new management mechanics, there's more customization for the game's 350 different vehicles than in previous titles. 12 players can free roam Australia in the same instance. Up to 4 different players can complete the game's story mode together.
When Forza Horizon 3 launches on September 27th, it's guaranteed to rocket to the top of video game sales charts for the Xbox One. Unlike most of the game releases that we've gotten this year, there are some reasons you want to make sure you get in your Forza Horizon 3 pre-order.
Forza Horizon 3 Pre-Orders: Editions
As a flagship title for Xbox One this holiday, Forza Horizon 3 comes in a few different forms. You can either place a pre-order, or wait until launch day to pick up the version that you want.
Forza Horizon 3 Standard Edition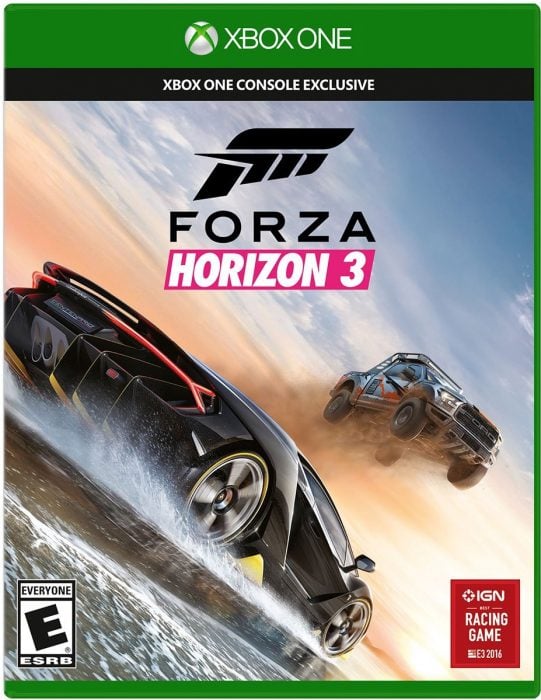 Selling for $60, Forza Horizon 3 Standard Edition doesn't come with any extras, digital or otherwise. It's the base copy of the game, leaving users to pick up extras like the VIP Membership and Car Pass separately.
Forza Horizon 3 Deluxe Edition
Available as a digital download from the Xbox Store directly, Forza Horizon 3 Deluxe Edition includes the base game, plus the Forza Horizon 3 Motorsport All-Stars Pack. That pack adds popular racing cars from the Motorsport franchise. There are 10 included vehicles in all. An included VIP Membership grants buyers of this edition access to exclusive cars and community events.
This version of the game costs $79.99.
Forza Horizon 3 Ultimate Edition
Available in either disc or digital form, the $99.99 Forza Horizon 3 Ultimate Edition pack is for users that want everything that the game has to offer. On top of the VIP Membership and Motorsport All-Stars Pack, buyers get the Forza Horizon 3 Car Pass. This Car Pass gets gamers new vehicles regularly. Those that buy the physical version of Ultimate Edition get their game in a limited edition Steel Book case.
Ultimate Edition buyers get to play Forza Horizon 3 on September 23rd instead of September 27th.
Forza Horizon 3 VIP Membership
Microsoft designed the Forza Horizon 3 VIP Membership to be something like an exclusive club, a Winner's Circle for those that want everything that the game has to offer. That includes exclusive cars.
5 different vehicles are included with VIP Membership. They are the 2016 Lamborghini Aventador LP750-4 SV, 2016 Koenigsegg Regera, 2015 Ford F12tdf, 2015 Ultima Evolution Coupe 1020 and the 2015 Ford Falcon GT F 351. These cars won't be available in the game any other way, Microsoft says.
https://www.youtube.com/watch?v=fTSUgXkfooA
Other perks of the VIP Membership are more traditional. Users get double the in-game currency earnings and access to what Microsoft calls "exclusive online events." You don't have to place a Forza Horizon 3 pre-order that includes the VIP Membership. GameStop and Microsoft will allow users to buy it separately from the game for $29.99.
Forza Horizon 3 Car Pass
For $19.99, users can get the Forza Horizon 3 Car Pass. Beginning in October, the pass gets users six months of new vehicles. When the pass wraps up in March, Playground Games will have added 42 new vehicles through the Car Pass.
Forza Horizon 3 Pre-Orders: Pre-Order Extras
For a while, it seemed that exclusive pre-orders were dying. Apparently, Forza Horizon 3 pre-orders are bucking that trend.
GameStop will give away scaled download models of the Lamborghini Centenario when users pre-order the game online or at one of their stores. GameStop is also including codes for the 2015 Ferrari 488 GTB and the 2015 Dodge Challenger SRT Hellcat with pre-orders.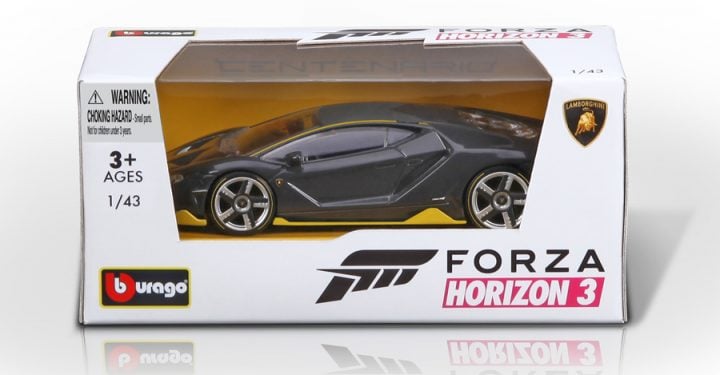 The Microsoft Store is offering $10 gift codes and the 2016 Ford Mustang GT350R when buyers pre-order a physical or digital copy of the game there.
Best Buy is giving users a code to unlock the 2016 Jaguar F-Type Project 7 with their pre-orders and purchases.
Good luck with your Forza Horizon 3 pre-orders. As an Xbox Play Anywhere title, purchasing a digital copy of the game for Xbox One unlocks a companion version on Microsoft's Windows 10 operating system free of charge.