Forza Horizon 3 Release: All the Things That Make It Worth Buying  
Microsoft Studios decided to take a pretty bold step with one of the Xbox's most important franchises a while ago. Turn 10, a Microsoft-owned studio, had produced Forza driving games for years on Xbox. The publisher wanted to do more with the franchise, but Forza Motorsport was all about proper racing. Motorsport is popular with a certain kind of racing fan. Players race around a track in cars of different classes, tweaking everything under their ride's hood until it is just right. Microsoft Studios hoped that by introducing a new type of Forza it could lure in arcade lovers too. Forza Horizon was born. This year, the franchise takes its third-turn as a fall release game, with Forza Horizon 3.
The Forza Horizon series takes cars seriously. It also takes racing and racing culture seriously. It's not as professional driver focused as Microsoft's main series. Less fine-tuning is needed to have a successful experience. You don't keep racing around the same world-famous tracks. Forza Horizon 3 has a story and an open-world that's filled with races to compete in and win.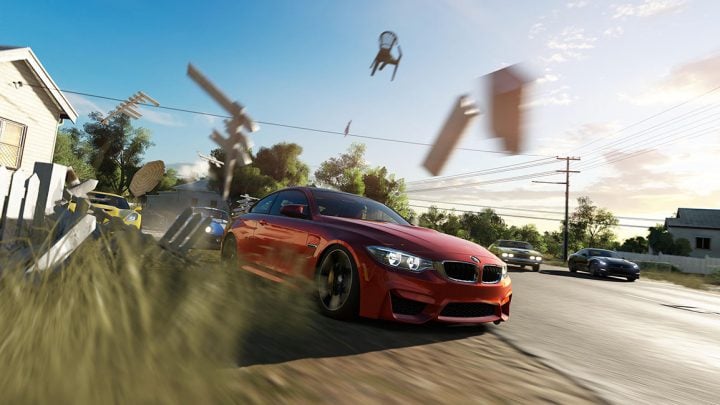 Instead of Europe or America, Forza Horizon 3's festival takes place on the beautiful landscapes of Australia. You aren't just participating in the Horizon Festival this time around. You've graduated to festival manager. Using a familiar feature from other Forza games, Horizon 3 players can hire their friends to drive in the races that they plan. Visually, Forza Horizon 3 is said to be the most beautiful game in the series we've seen yet.
Read: Forza Horizon 3: Demo, Editions & More
Forza Horizon 3 launches on September 27th for anyone that doesn't have its Ultimate Edition. Developer Playground Games has stuffed the title with so many features that racing fans will hardly be able to resist picking up the game.
Rally Through Australia in Forza Horizon 3
Forza Horizon 3 is an open-world racing game that takes players all across the Australian landscapes. Gamers race through its cities, filled with buildings and new construction. When they're not in the country's metro areas, they're exploring the off-road areas of the game world, complete with dense vegetation. As it's Australia, the tour wouldn't be complete without some beach racing too.
For Horizon 3, Playground Games tried something different with the game world. It captured real images of the Australian sky, then put them into the game. The result is an environment that feels more alive and looks amazing, even when compared to recent games in the Forza series. Playground Games says that the world in Forza Horizon 3 is the biggest it has created for the franchise.
Game Modes & Cars in Forza Horizon 3
A big world needs a decent amount of content to stay relevant. Otherwise, gamers end up bored as they go from place to place. Forza Horizon 3 has plenty of things to experience.
First, there's the cars, Horizon 3 has 350 different vehicles. Each has both its interior and exterior included due to the return of the Forza Vista system from past games. Forza Vista lets gamers take a look inside and outside of their favorite vehicles so that they can fully appreciate their ride of choice. This is the first time that Forza Vista has been available outside of a Motorsport title.
You should be prepared to jump, drift and more in your favorite cars. Drift Zones give gamers a place to screech their tires. There are convoys and showcase events too.
Each of the cars can be customized a little. Players can add their own license plates, and horn sounds. Driver customization is also supported.
Forza Horizon 3 is an Xbox Play Anywhere
Microsoft has been busy courting Windows gamers all year. At least, the framework has been under construction all year. The company added support for all the consoles accessories in Windows PCs. The Xbox app on Windows PCs provides hooks into the Xbox Live services and ecosystem already. Now the company is working on delivering compatible games.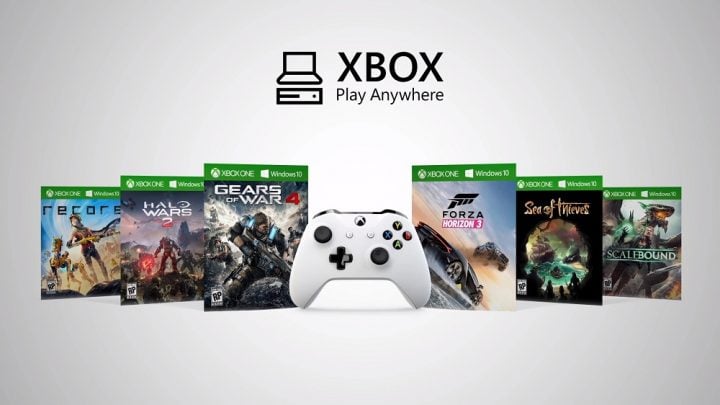 Forza Horizon 3 will be the second of Microsoft's high-profile Xbox Play Anywhere launches this fall. When you purchase a digital version of the game for either Xbox or Windows, you unlock a digital version on the other. Game saves sync between the two, and so do downloadable content purchases.
Play Your Music in Forza Horizon 3 with OneDrive & Groove Music
One of the most important things you can have in an arcade racing game is a decent soundtrack. With Forza Horizon 3, players get to make their own. The game supports custom stations and playlists directly from Microsoft's Groove Music subscription service.
Forza Horizon 3 Festival Manager
The Drivatar first allowed developer Turn 10 studios to base in-game opponents off each user's friends with Forza Motorsport 5. Forza Horizon 3 uses the same feature to allow you to hire your friends as drivers. The point of hiring drivers is to attract as many fans and as much notoriety to the festival you are managing as possible, Microsoft says. When someone's Drivatar isn't winning over as many fans as you think they should, you can fire them.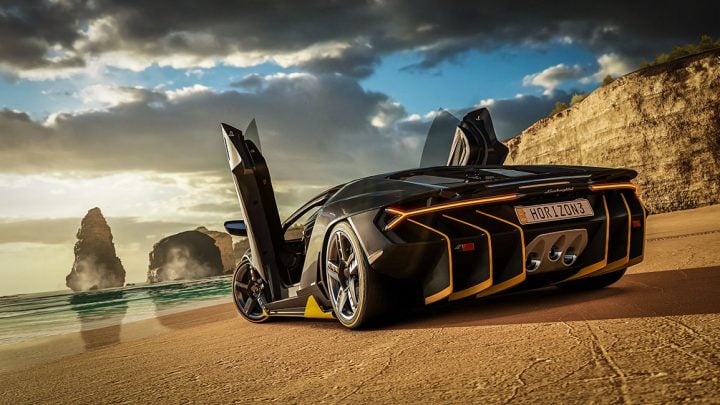 It's also your job to create the events. Through Blueprints you can share what you've planned with other owners of the game.
Read: Forza Horizon 3 Release Confirmed: What You Need to Know
In a single instance of the game world, 12 gamers can race through Australia together. The game's campaign supports 4-player co-operative play too. This means that you and 4 different friends go through the game's linear story mode together.
Good luck with Forza Horizon 3.